The Chevrolet Silverado 3500HD is a heavy-duty pickup truck that's designed for tackling tough tasks and is especially well-suited for towing and hauling large loads. It's available in a dually configuration, which means it has dual rear wheels on each side, improving stability and increasing payload and towing capacities.
Chevrolet Silverado 3500HD Engine Options
the Chevrolet Silverado 3500HD generally offers two engine options:
6.6L V8 Gas Engine: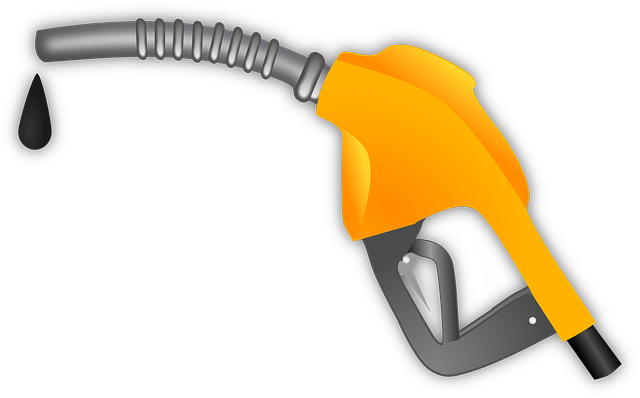 This engine produces 401 horsepower and 464 lb-ft of torque. It's paired with a six-speed automatic transmission. This engine is typically standard on most 3500HD models.
6.6L Duramax Turbo-Diesel V8 Engine: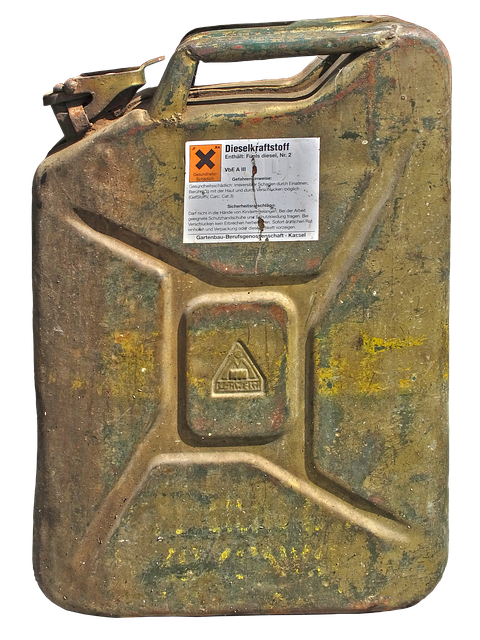 The Duramax diesel engine is a step up, providing 445 horsepower and a substantial 910 lb-ft of torque. It's coupled with a more robust 10-speed automatic transmission. This engine option offers more towing and hauling power and is an excellent choice for those planning to use their truck for heavy-duty work.
These engine options are both powerful, but the diesel option offers a significant boost in torque, which is particularly useful for towing and hauling large loads.
Chevrolet Silverado 3500HD Towing and Payload Capacity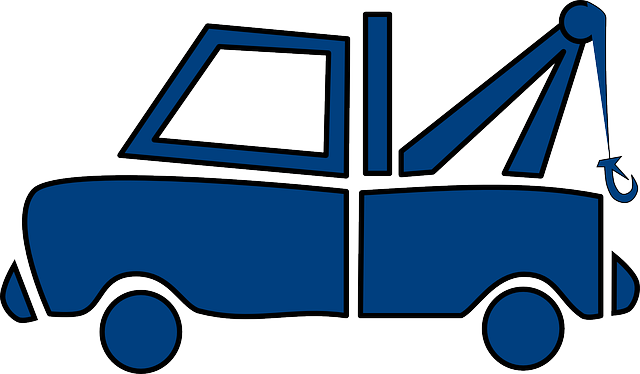 The Chevrolet Silverado 3500HD stands as a titan in the realm of heavy-duty trucks, a category of vehicles designed specifically for demanding tasks and rigorous challenges. This truck is widely celebrated for its substantial towing and payload capacities, both of which position it as a top contender in the heavy-duty truck market. These specifications, however, aren't static. They can fluctuate quite significantly based on a range of factors inherent in the truck's configuration. For instance, the type of engine, whether the truck operates on rear-wheel or four-wheel drive, and whether it is a single-rear-wheel or a dually can all greatly impact its performance capabilities.
Diving into specifics, the Silverado 3500HD's towing capacity is nothing short of impressive. When outfitted with the robust 6.6L Duramax Turbo-Diesel V8 engine, a powertrain revered for its blend of power and efficiency, the Silverado 3500HD is capable of towing a whopping 36,000 pounds. This kind of weight is akin to towing an adult humpback whale, demonstrating the truck's raw power. It's worth noting, however, that this maximum towing capacity isn't achieved simply by hooking up a standard trailer hitch. To tap into the Silverado 3500HD's full towing prowess, the truck must be equipped with a gooseneck hitch or a fifth-wheel towing configuration. These specialized hitches are designed to handle heavier loads, distributing weight more evenly and ensuring a safer and smoother towing experience.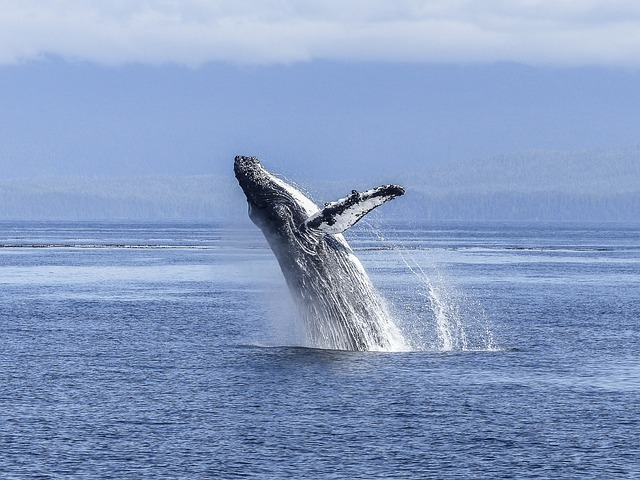 Meanwhile, the payload capacity of the Silverado 3500HD – which refers to the total weight it can handle within its cabin and truck bed – is also significant. Depending on the configuration, the Silverado 3500HD can carry a payload of approximately 7,442 pounds. To put that into perspective, that's comparable to carrying around the combined weight of a full-grown male polar bear and a grand piano. This hefty payload capacity underlines the Silverado 3500HD's status as a workhorse, designed to perform in both personal and commercial scenarios, such as construction sites, farms, and recreational towing needs.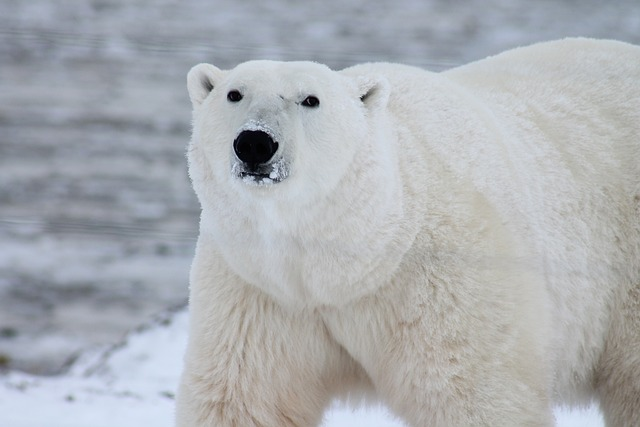 In conclusion, the Chevrolet Silverado 3500HD remains a standout choice for those seeking a truck that embodies power, versatility, and durability.
Chevrolet Silverado 3500HD Cab and Bed Configurations
The Chevrolet Silverado 3500HD is available in several cab and bed configurations, providing versatility to meet a variety of needs and preferences.
Here are the typical cab and bed options:
Cab Configurations:
Regular Cab: This is the smallest cab size and has a single row of seating, generally accommodating up to three passengers.
Double Cab: This cab type has two rows of seating and four doors. The rear doors are a bit smaller, and there's less rear legroom compared to the crew cab.
Crew Cab: The crew cab is the largest option and has four full-sized doors and two rows of seating. It offers the most interior space for passengers.
Bed Configurations:
Standard Bed: The standard bed length typically provides substantial cargo capacity and is versatile for a variety of uses.
Long Bed: The long bed offers the maximum cargo capacity. While it can be more challenging to maneuver due to the increased overall vehicle length, it is ideal for those who need to carry larger cargo.
When selecting a cab and bed configuration, it's important to consider how you'll be using your truck. A regular cab with a long bed might be perfect for work purposes where passenger space is less critical but cargo capacity is crucial. On the other hand, a crew cab configuration with a standard bed might be more suitable for those who often need to carry passengers and want a balance between passenger comfort and cargo space.
These options allow the Silverado 3500HD to cater to a broad spectrum of needs, whether it be for personal use, recreational purposes, or work-related tasks.
Chevrolet Silverado 3500HD Trim Levels
The Chevrolet Silverado 3500HD typically offers several trim levels, each with its own set of standard and optional features. These trims provide a range of options from a basic work truck to a luxury towing machine. Here's a brief rundown of the common trim levels:
The WT is the base model and is designed with functionality and affordability in mind. It typically includes basic features like vinyl flooring, a 7-inch infotainment system, and standard safety equipment. This is the trim for those who primarily need a working vehicle and aren't concerned about luxury features.
LT: The LT trim adds more convenience features. This might include cloth upholstery, an upgraded infotainment system, and more optional packages. There could also be additional standard safety features, making this trim a good blend of comfort and utility.
LTZ: Stepping up to the LTZ trim, you start to see more luxury features. This could include leather upholstery, heated front seats, dual-zone automatic climate control, an upgraded infotainment system with a larger screen, additional safety features, and more. The LTZ is for those who want a heavy-duty truck without sacrificing comfort and technology.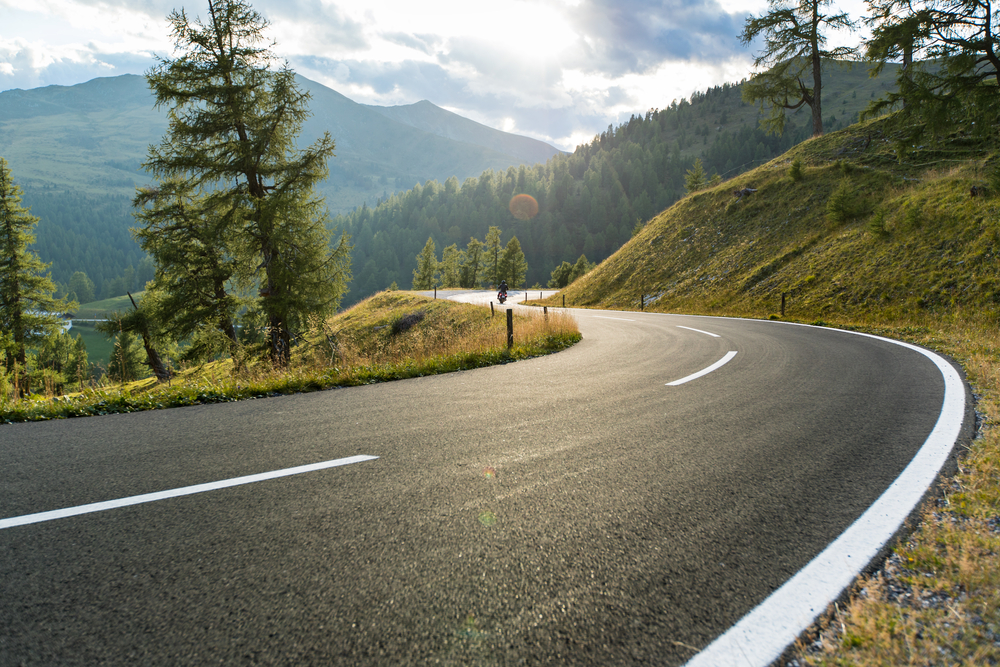 The High Country is the top-of-the-line trim level and offers the most luxury. It usually includes all the features from the lower trims, plus additions like ventilated front seats, heated rear seats, a premium Bose audio system, navigation, and more. The High Country also offers a distinctive exterior and interior styling to set it apart from the lower trim levels.
Each trim level can typically be customized with optional packages and standalone options, allowing you to tailor the Silverado 3500HD to your specific needs and preferences.
Chevrolet Silverado 3500HD Advanced Technology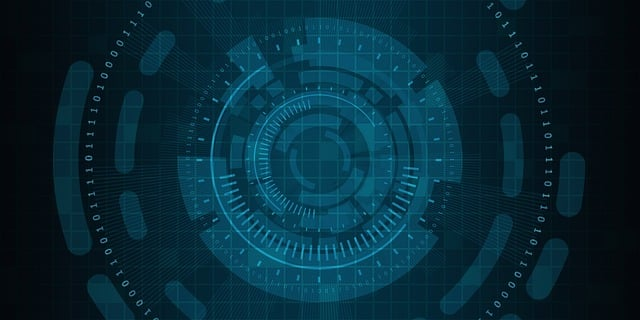 The Chevrolet Silverado 3500HD offers a suite of advanced technology features that enhance the driving experience, improve safety, and provide entertainment and convenience. These technologies in this technology package not only provide more comfortable driving and riding conditions, but they also increase the overall utility of the vehicle.
Below are some of the potential tech features you might find on the Silverado 3500HD:
Infotainment System: Chevrolet's infotainment system is known for its user-friendly interface. Depending on the trim level, the Silverado 3500HD may have a 7-inch or an 8-inch touchscreen that supports Apple CarPlay and Android Auto for seamless smartphone integration. Higher trim levels may also offer a premium Bose audio system for enhanced sound quality.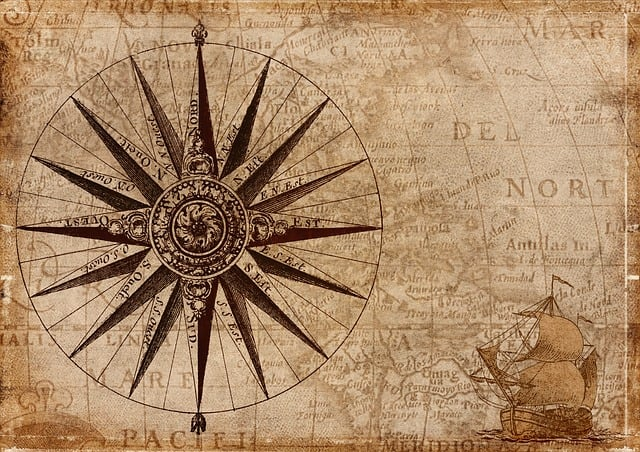 An optional built-in navigation system might be available, providing clear directions and real-time traffic updates.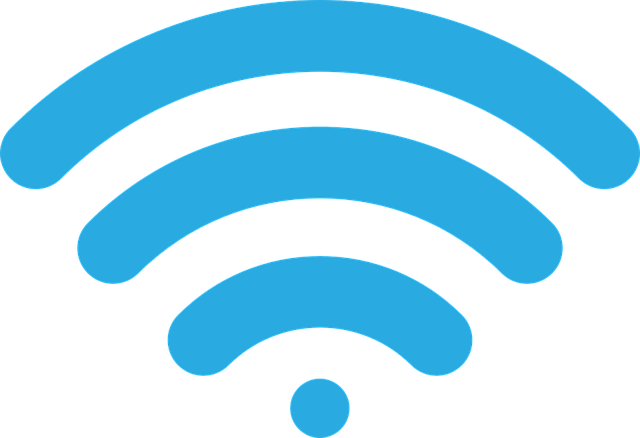 The Silverado 3500HD may also offer a 4G LTE Wi-Fi hotspot, which allows multiple devices to connect to the internet, keeping you and your passengers connected on the go.
Safety and Driver Assistance Features: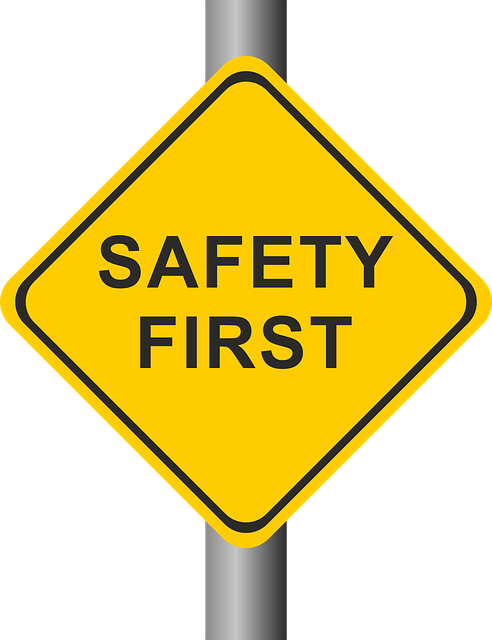 Depending on the model year and trim level, the Silverado 3500HD can be equipped with advanced safety features such as forward collision warning, automatic emergency braking, blind-spot monitoring, rear cross-traffic alert, lane departure warning, and a safety alert seat that vibrates to warn the driver of potential hazards.
Towing Technology: For those using the Silverado 3500HD for towing, advanced features like an integrated trailer brake controller, hitch guidance with hitch view, trailering app, and various camera views can make towing safer and easier.
Head-Up Display: Some models might offer a head-up display that projects important information onto the windshield, allowing the driver to keep their eyes on the road.
Wireless Device Charging: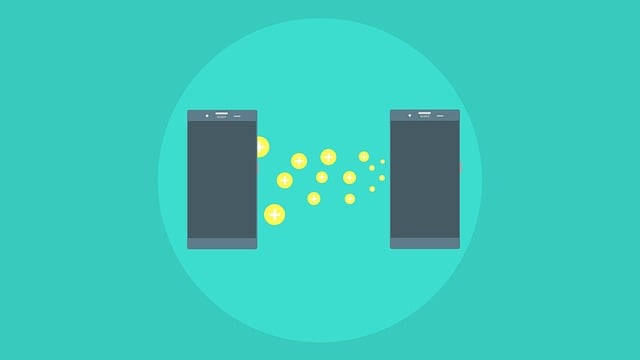 For added convenience, the Silverado 3500HD may also offer a wireless charging pad for compatible smartphones. Remember, these features can vary greatly depending on the trim level.
Chevrolet Silverado 3500HD Off-road Capabilities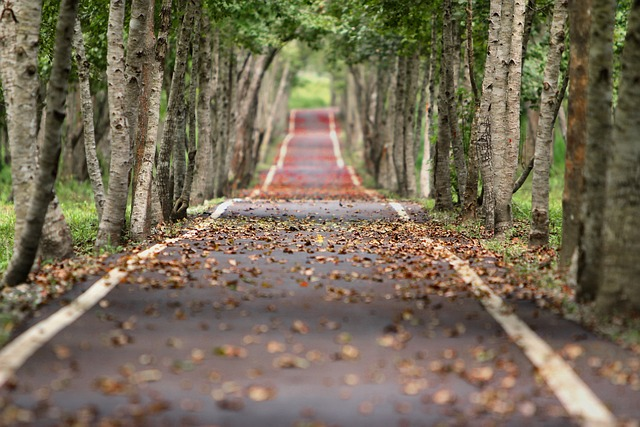 The Chevrolet Silverado 3500HD, is primarily designed to be a heavy-duty workhorse, with significant towing and payload capacities. However, it also has features that can make it capable in off-road situations, although it might not be as specialized in off-roading as some other truck models or specific off-road oriented trims.
Here are a few features that enhance the off-road capabilities of the Silverado 3500HD:
Four-Wheel Drive (4WD): The Silverado 3500HD offers optional 4WD, which provides improved traction over slippery or uneven terrain. It's an essential feature for any vehicle that's expected to perform in off-road conditions.
High Ground Clearance: The Silverado 3500HD has a relatively high ground clearance, which can help it traverse rough terrains without damaging the undercarriage.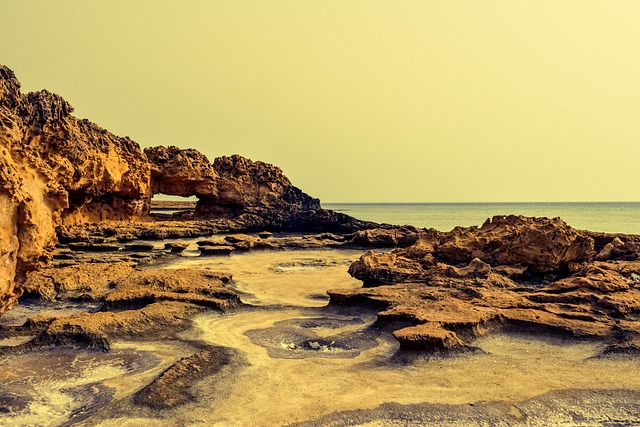 Off-road Suspension: While standard on most models is an independent front suspension and solid rear axle setup for durability and load capacity, there may be optional off-road oriented suspension packages that further enhance the truck's off-road capabilities.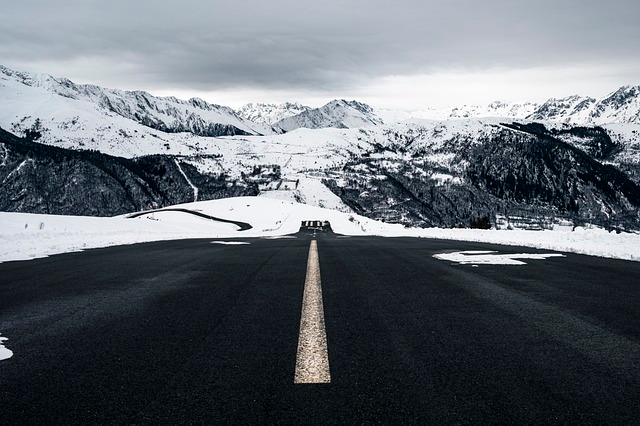 Skid Plates: Some models may be equipped with skid plates. These metal plates protect the truck's underbody components, like the oil pan and fuel tank, from damage when driving over rough, uneven terrain.
All-Terrain Tires: Depending on the trim level and options chosen, the truck might be equipped with all-terrain tires that provide better traction on unpaved roads or rough terrain.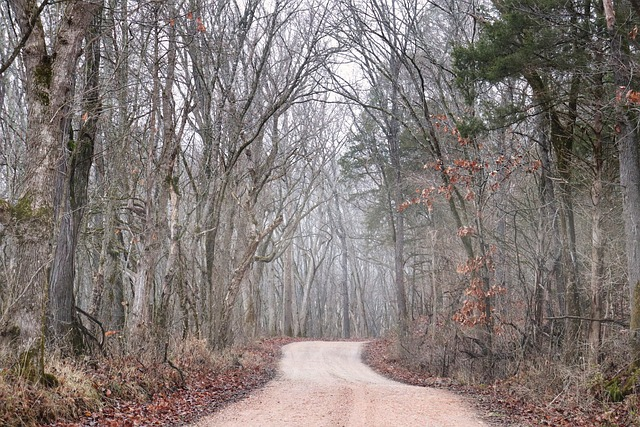 Hill Descent Control: This feature allows for a smooth and controlled descent on steep terrains without the need for the driver to brake.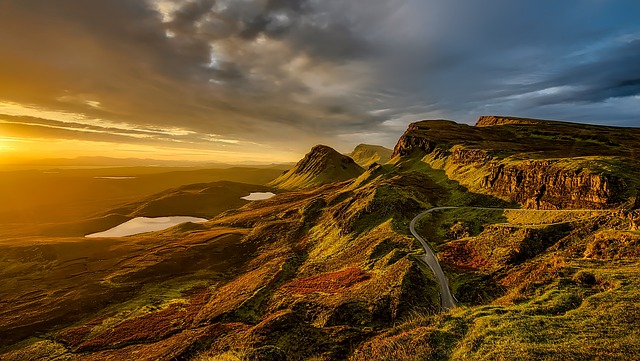 While the Silverado 3500HD can handle off-road driving to an extent, it's worth noting that its size and weight may limit its capabilities compared to smaller, lighter vehicles designed specifically for off-roading.
Chevrolet Silverado 3500HD Dual Rear wheels
The Chevrolet Silverado 3500HD, offers a dual rear wheel configuration, often referred to as a "dually." This configuration is particularly useful for those intending to use their truck for heavy-duty towing or hauling large payloads.
The dually configuration of the Silverado 3500HD has two wheels on each side of the rear axle, as opposed to the single wheel on each side in a standard setup. Here are some advantages of a dually:
Improved Stability and Safety: Dual rear wheels can provide increased stability and safety, especially when towing heavy loads. The wider stance gives the truck a better grip on the road, which can result in more balanced and secure towing.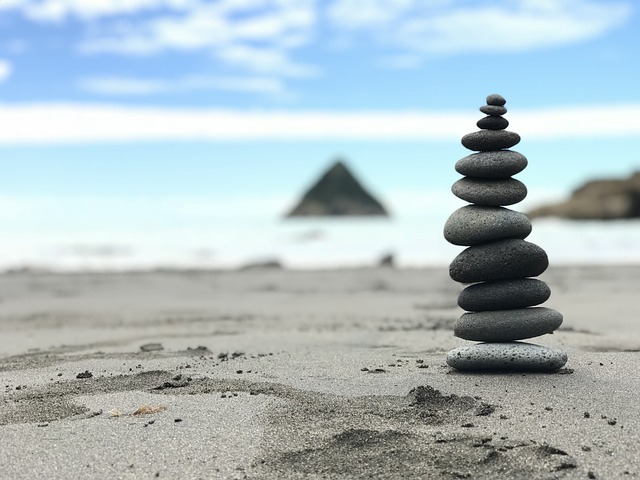 Increased Payload and Towing Capacity: Dually trucks are designed to carry and tow more weight. The additional tires allow them to handle higher payload and towing capacities compared to single-rear-wheel trucks.
Better Weight Distribution: The extra rear wheels can help distribute the weight of a heavy load more evenly across the vehicle's chassis. This can reduce stress on the truck's suspension and improve handling and performance.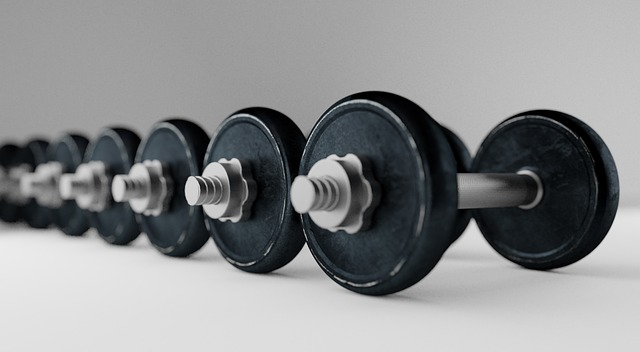 Chevrolet Silverado 3500HD heated steering wheel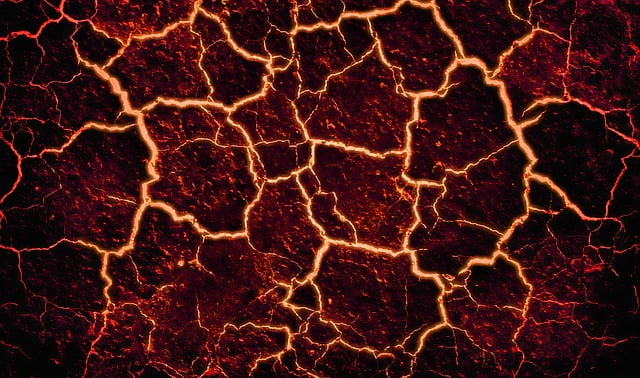 The Chevrolet Silverado 3500HD offers a heated steering wheel as an available feature, but it might not come standard on all trim levels. The feature can be especially appreciated during cold weather, providing added comfort for the driver.
The heated steering wheel option is usually available on higher trim levels such as the LTZ and High Country or it may be included as part of a package option on lower trims. This can typically be activated with a button on the steering wheel itself and heats up rapidly, making cold morning starts more comfortable.

Chevrolet Silverado 3500HD Extended Cab
The Chevrolet Silverado 3500HD is available in several different cab configurations to suit a variety of needs. One of these is the Extended Cab, also known as the Double Cab.
The Extended Cab or Double Cab offers two full-size front doors and two smaller rear doors. Inside, there's room for up to six passengers with a front bench seat, or five if you opt for front bucket seats. This configuration offers more space than the Regular Cab, making it a good option if you frequently have more than one passenger but don't need the extra room of a Crew Cab.
In the Extended Cab configuration, rear-seat legroom is generally less than what you'd find in the Crew Cab, but it's usually ample for smaller adults or children. It's a good compromise between the single-row Regular Cab and the more spacious Crew Cab, offering additional seating and storage space without greatly increasing the overall size and footprint of the truck.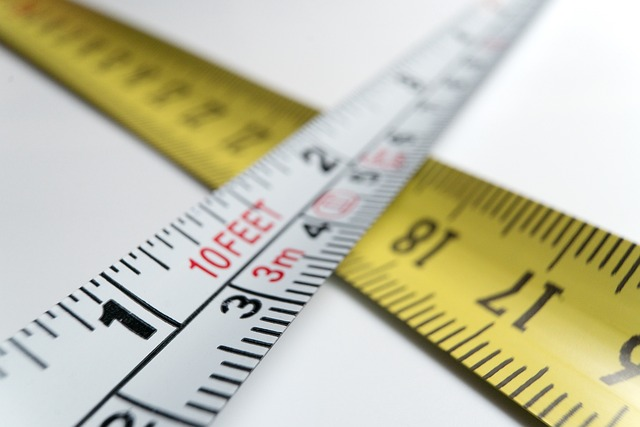 The rear doors on the Double Cab are hinged at the front, meaning they swing open in the same direction as the front doors. This is a design that makes access to the rear seats more straightforward, especially in tight parking situations, compared to older designs where the rear doors were hinged at the back.
As with any vehicle purchase, the choice of cab configuration should be based on your specific needs, considering factors such as passenger capacity, interior space needs, and vehicle size.
Chevrolet Silverado 3500HD safety package
The Chevrolet Silverado 3500HD offers a range of safety features, many of which are available as part of safety packages. These packages aim to protect the driver and passengers, enhance driver awareness, and assist in preventing accidents.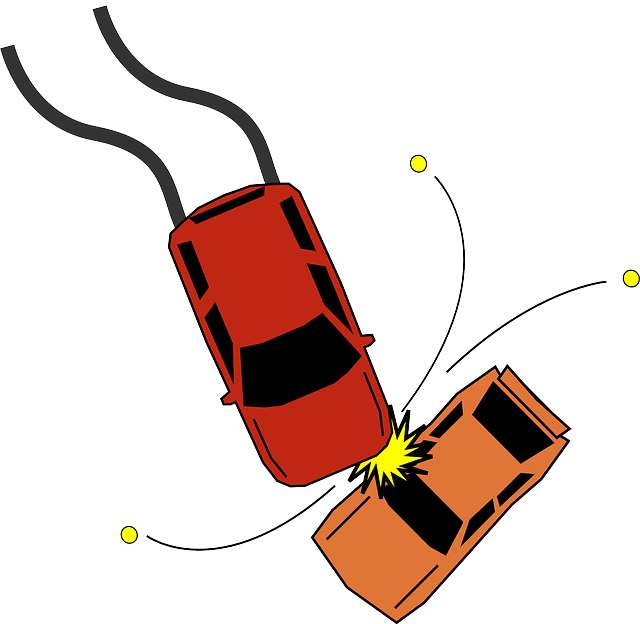 While specifics can vary by model year and trim level, here's a general overview of some safety features you might find in these packages:
Forward Collision Alert: This system alerts you if it senses a potential collision with a vehicle directly ahead in your path.
Lane Departure Warning: This system warns the driver when the vehicle begins to move out of its lane.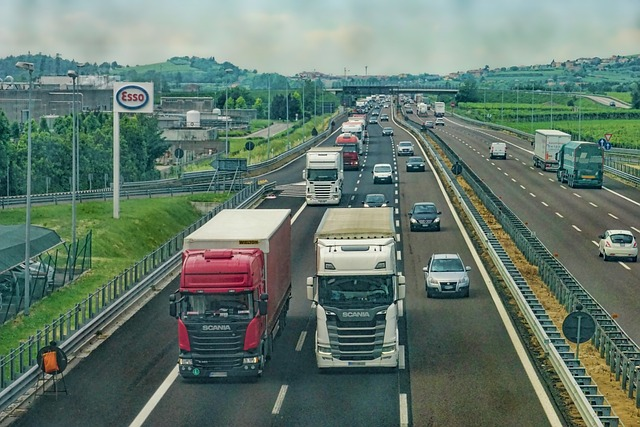 Automatic Emergency Braking: This system can apply the brakes automatically when it detects a potential front-end collision and the driver has not already applied the brakes.
Blind Spot Monitoring: Also known as Lane Change Alert, this feature alerts you when a vehicle is in your blind spot during a lane change.
Rear Cross Traffic Alert: This system alerts you to crossing vehicles when backing out of a parking space.
Front and Rear Park Assist: This feature aids in parking the vehicle, especially in tight spots, by sounding an alert as the vehicle approaches an obstacle.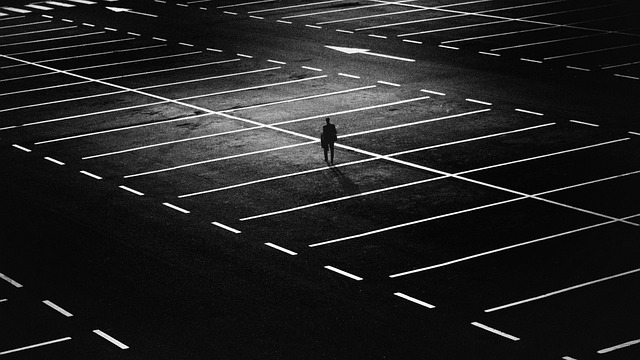 Safety Alert Seat: This innovative feature provides the driver with the option of getting haptic seat-bottom vibration pulses instead of audible crash avoidance alerts.
Following Distance Indicator: This feature shows the gap time in seconds between your vehicle and a detected vehicle you're following.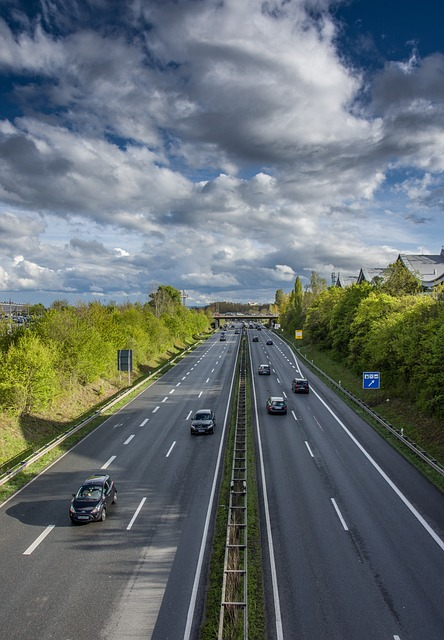 In addition to these advanced safety features, the Silverado 3500HD comes standard with a comprehensive system of airbags, a backup camera, and stability control, ,adaptive cruise control, among other features.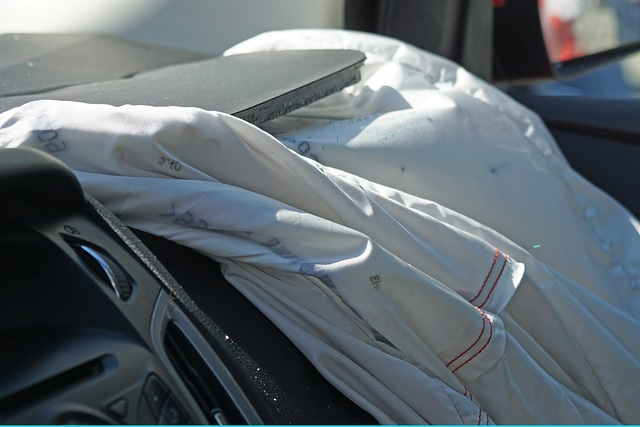 Chevrolet Silverado 3500HD Fuel Mileage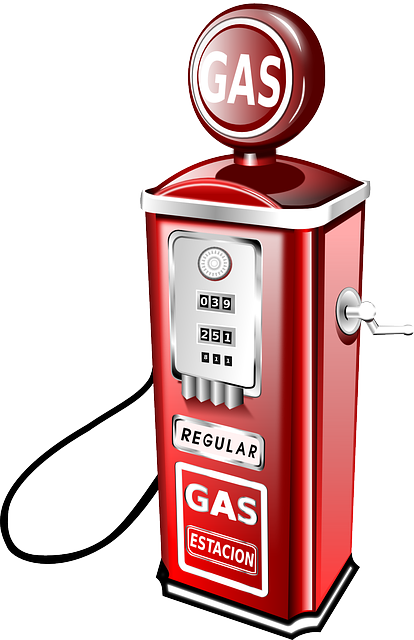 Heavy-duty pickup trucks like the Silverado 3500HD typically have lower fuel economy than smaller, lighter vehicles due to their larger size, heavier weight, and powerful engines. Also, the EPA does not require fuel economy testing for heavy-duty trucks, so Chevrolet might not provide official MPG estimates for the Silverado 3500HD.
The fuel mileage you get with a Silverado 3500HD will depend on several factors:
Engine: The Silverado 3500HD offers two engine options: a gasoline V8 and a turbo-diesel V8. Typically, diesel engines can provide better fuel economy than their gasoline counterparts, especially under heavy load or during towing.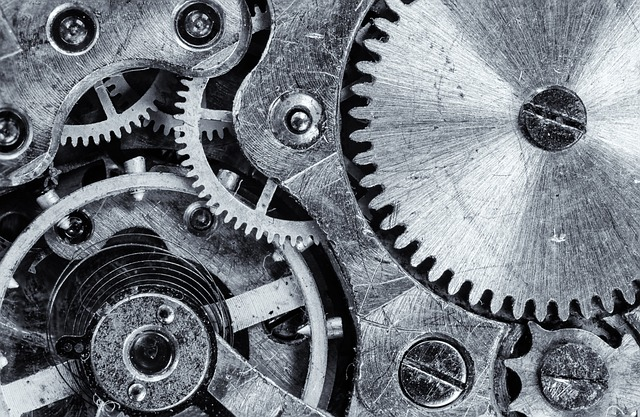 Driving Conditions: Driving in stop-and-go traffic or with heavy loads can significantly lower fuel economy compared to highway driving.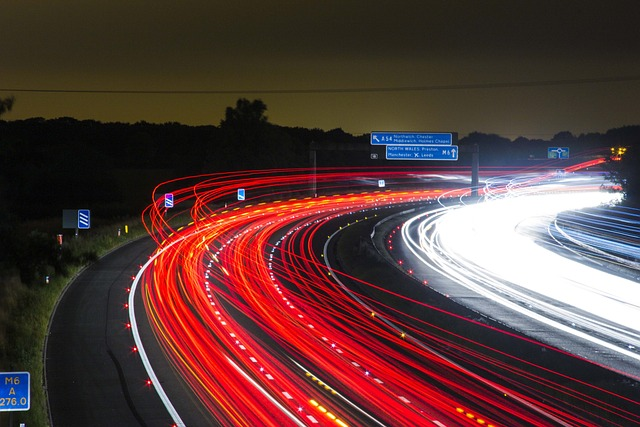 Vehicle Configuration: The truck's setup (such as rear-wheel vs. four-wheel drive, single-rear-wheel vs. dually, etc.) can impact fuel efficiency. For example, a 4WD dually will generally consume more fuel than a RWD single-rear-wheel configuration due to the increased weight and rolling resistance.
Chevrolet Silverado 3500HD Interior Options
The Chevrolet Silverado 3500HD, offers a variety of interior options and features that enhance comfort, convenience, and connectivity. The exact options can vary based on the trim level and model year.
Here are some interior options you might find in the Silverado 3500HD:
Seating: Available seating options can include leather seats, power-adjustable front seats, heated seats in the front, and ventilated front seats. The truck can accommodate up to six people with a front bench seat or five people with front bucket seats, depending on the configuration.
Infotainment System: The Silverado 3500HD generally comes with a touchscreen infotainment system that includes features such as Bluetooth, Apple CarPlay, and Android Auto. Higher trims may offer larger touchscreens, built-in navigation, a Wi-Fi hotspot, and a premium sound system.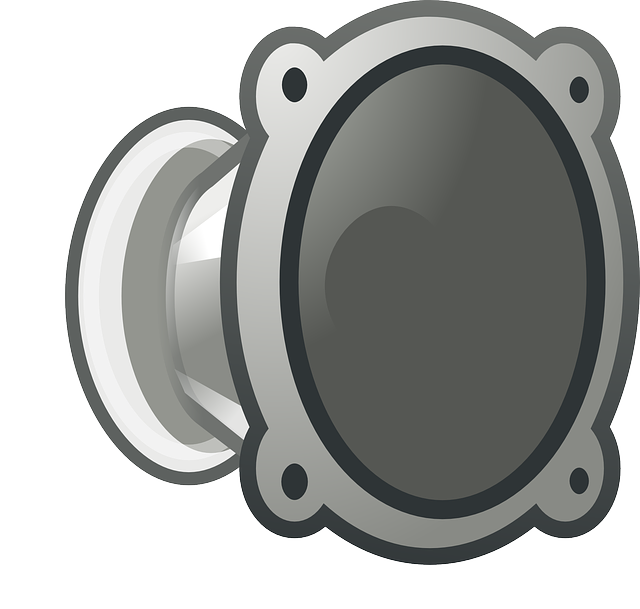 Climate Control: The truck may come with a single zone or multi zone climate control system, depending on the trim level.
Storage Solutions: The Silverado 3500HD offers multiple storage solutions, including a large center console storage bin, door pockets, and under-seat storage in certain configurations.
Advanced Driver-Assistance Systems: Depending on the trim level, you may have options for features such as a head-up display, rearview camera, front and rear parking sensors, lane departure warning, blind spot monitoring, and more.
Rear Seat Media System: Some models might offer a rear-seat media system with dual drop-down displays for passenger entertainment.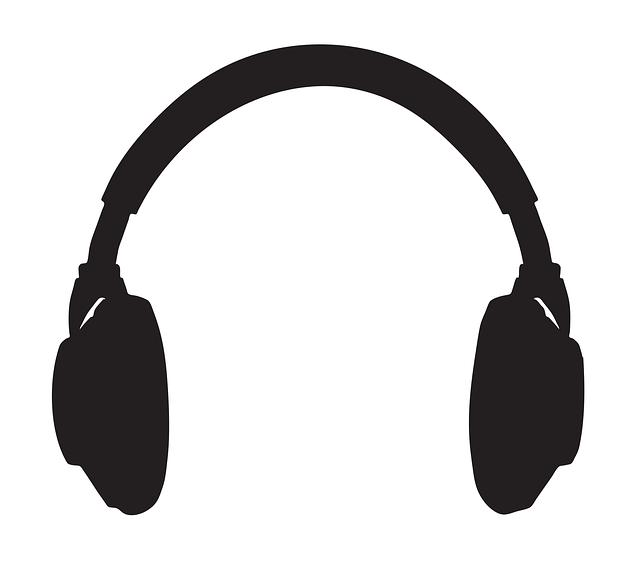 Sunroof: A power sunroof might be an option on higher trims, providing extra light and air in the cabin.
Chevy 3500 dually closing overview
The Chevrolet Silverado 3500HD is a heavy-duty pickup truck that's built to handle demanding tasks. Whether you need to tow a large trailer, haul heavy payloads, or navigate tough terrains, the Silverado 3500HD is equipped to perform.
In summary, the Chevrolet Silverado 3500HD, with its dually configuration, is a powerful and capable truck designed for heavy-duty work, towing, and hauling. It's a strong contender in the heavy-duty truck market, offering a blend of performance, technology, and comfort.