The Dodge Challenger SXT is a trim level of the Dodge Challenger, a well-known American muscle car. The Dodge Challenger SXT is often praised for providing a taste of the classic muscle car experience at a more affordable price point. It offers a comfortable and stylish ride, with modern technology and amenities. Ahead of it's discontinuation in December of 2023 ahead of Dodge releasing their all electric vehicle, It felt right to go over one of Americas more famous muscle cars.
Dodge Challenger SXT Engine and Performance
The Dodge Challenger SXT typically comes with a 3.6L Pentastar V6 engine, which is known for providing a balanced blend of power and efficiency for the entry-level trim of this iconic muscle car perfect for taking to the drag strip. Here's a more detailed look at the engine and performance characteristics:
Engine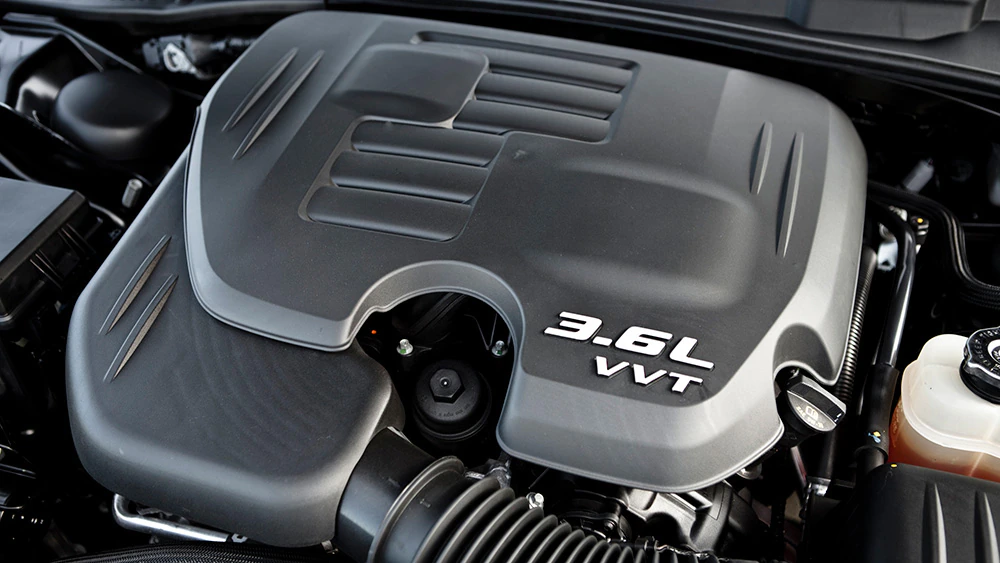 - Type: 3.6L Pentastar V6
- Horsepower: Approximately 303 horsepower
- Torque: Roughly 268 lb-ft of torque
Transmission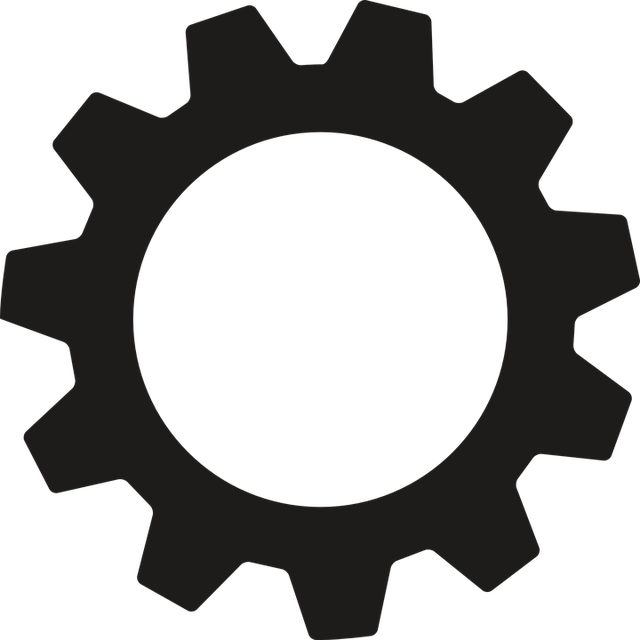 - Type: eight speed automatic
- Drive Modes: Some models may include selectable drive modes to tailor the driving experience such as a manual transmission.
Drivetrain
- Standard: Rear-wheel drive (RWD), providing a sporty and traditional muscle car driving feel
- Optional: All-wheel drive (AWD) in certain models or markets, adding traction and control
Performance
- Acceleration: The 0-60 mph time will vary slightly depending on various factors like the vehicle's weight, tire condition, road conditions, and other external factors, but will ikely be in the mid-6-second range
- Top Speed: Varies depending on specific configurations, but generally ends up at around 130-140 MPH
Fuel Efficiency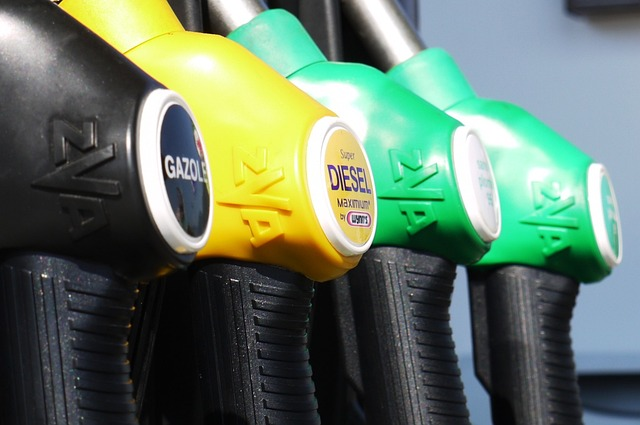 Fuel Economy: Roughly 19 MPG city/30 MPG highway, but this can vary based on driving conditions and individual driving habits
Handling and Ride
- The suspension is typically tuned for a balance between comfort and sporty handling
- Steering is responsive, and the car generally provides a composed ride
The Dodge Challenger SXT is often seen as an accessible entry point into the muscle car world, offering enough power for an engaging drive while maintaining relatively good fuel efficiency. While it doesn't have the raw power of the higher-end Challenger trims with V8 engines, the SXT's V6 still delivers a satisfying driving experience.
Dodge Challenger SXT Exterior Features
The Dodge Challenger Coupe SXT's exterior features embody the classic muscle car design that the Challenger line is known for. Although specific details may vary by model year and region, here's a general overview of the exterior features commonly found in the Dodge Challenger SXT: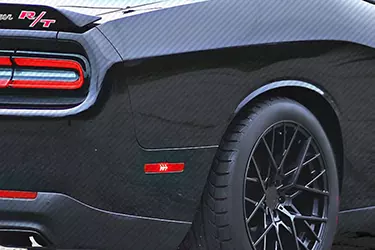 1. Wheels: Typically 18-inch or 19-inch aluminum wheels, with various designs and finishes available.
2. Lighting: Automatic halogen headlights for clear visibility, LED daytime running lights, adding to the car's aggressive appearance, Available fog lamps for enhanced visibility in poor weather conditions.
3. Body Style: Iconic and retro-inspired muscle car design, Bold front grille with the brand's logo, Sculpted hood and prominent fender lines, enhancing the car's aggressive stance.
4. Exhaust: Dual rear exhaust tips, contributing to the vehicle's sporty look and sound.
5. Mirrors: Power-adjustable side mirrors, often with heating functionality to prevent fogging.
6. Colors and Finishes: A wide variety of paint colors and finishes, allowing owners to customize the car's appearance to their preferences.
There are stripe packages avalible for a more customized and race-inspired look.
7. Aerodynamics and Trim: Aerodynamic body design for improved efficiency and handling, Optional spoilers and other aerodynamic enhancements.
8. Windows and Glass: Solar control glass to help keep the cabin cool, Available sunroof for added natural light and ventilation.
The Dodge Challenger SXT's exterior successfully merges classic muscle car aesthetics with modern design elements, resulting in a striking and appealing appearance. The car's design is easily recognizable on the road and continues to resonate with fans of the muscle car era.
Dodge Challenger SXT Interior Features
The interior of the Dodge Challenger SXT, while maintaining a nod to its classic muscle car heritage, integrates modern technology and comfort features. Here's a general overview of the interior features that you may find in this model: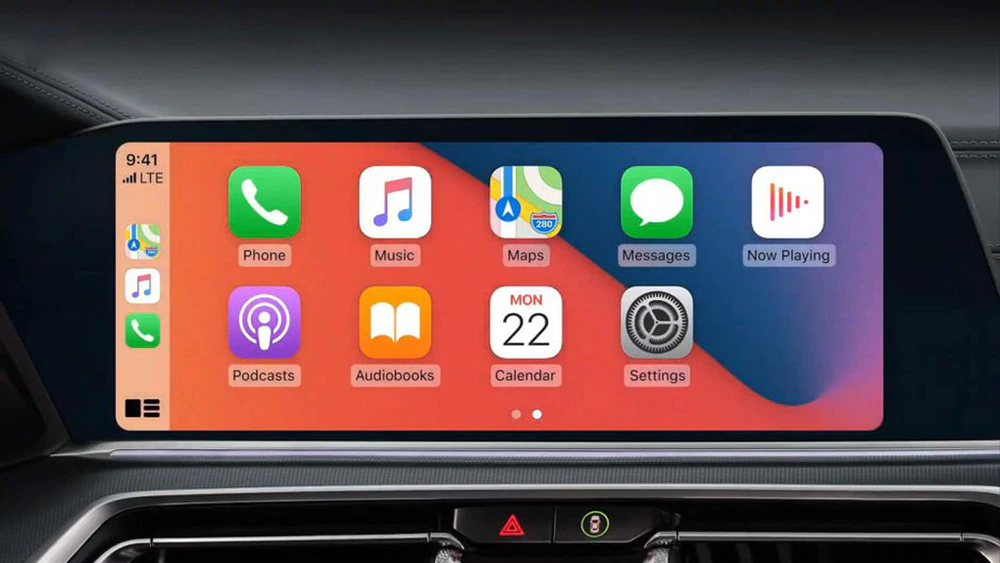 1. Infotainment System: Uconnect infotainment system with a touchscreen display, typically ranging from 7 to 8.4 inches, Apple CarPlay and Android Auto integration for smartphone connectivity, Bluetooth, USB ports, and auxiliary inputs for various multimedia options.
2. Seating: Seating for up to five passengers, Cloth upholstery as standard, with options for leather or other premium materials, Power-adjustable front seats, often with heated seats and ventilation options in the front and back seat, Rear seats with 60/40 split-folding capability to extend trunk space.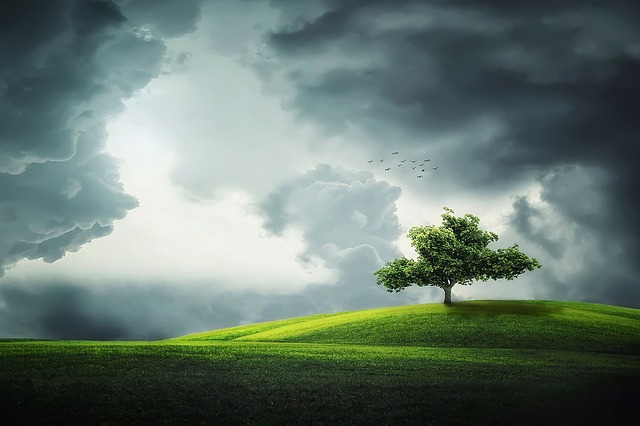 3. Climate Control: Automatic climate control to maintain desired cabin temperature, Available dual-zone climate control for personalized comfort.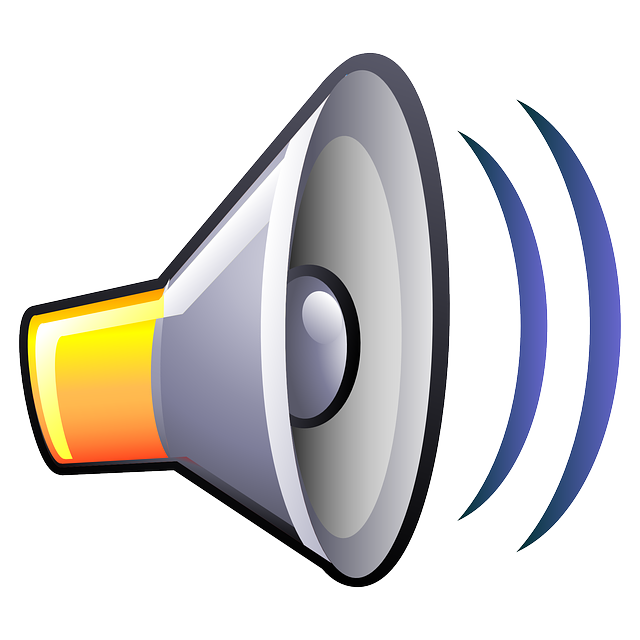 4. Sound System: Standard sound system with options for premium brands such as Alpine or Harman Kardon.
5. Steering Wheel and Instrument Cluster: Leather-wrapped steering wheel with integrated controls for audio, phone, and cruise control, Clear and intuitive instrument cluster, with available digital display for key driving information.
6. Storage and Convenience: Various storage compartments, including cup holders, door pockets, and a center console, Adequate trunk space, with the flexibility to expand through folding rear seats.
7. Lighting: Interior ambient lighting to enhance aesthetics and visibility within the cabin.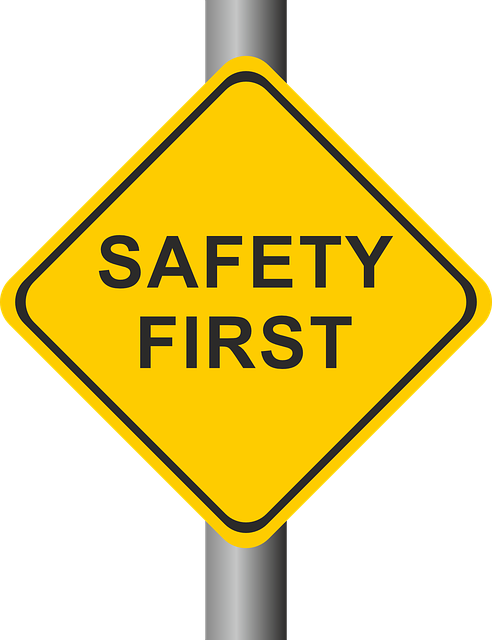 8. Safety Features: Standard safety features such as airbags, stability control, and a rearview camera, Available advanced safety features like blind-spot monitoring and rear cross-traffic alert.
9. Optional Packages: Various packages may be available to upgrade or add features such as navigation, sunroof, premium audio, and more.
The Dodge Challenger SXT's interior successfully blends a sporty and functional design with modern technology and comfort features. It provides a driver-focused environment while maintaining convenience for all passengers.
Dodge Challenger SXT Safety and Convenience
The Dodge Challenger SXT offers a range of safety and convenience features that provide both protection and ease of use for drivers and passengers. Here's an overview of these features:
Safety Features: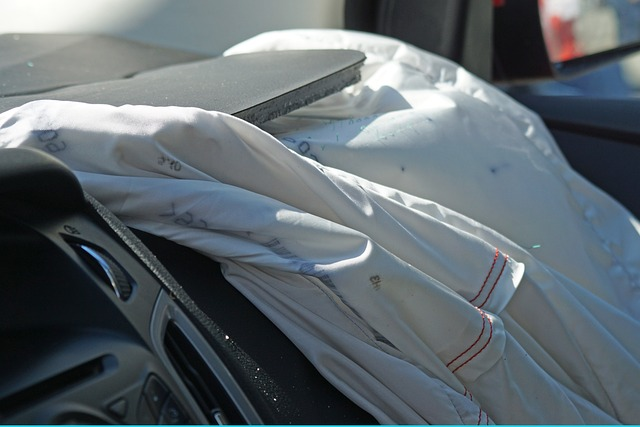 1. Airbags: Equipped with multiple airbags, including front, side, and curtain airbags, to provide protection in the event of a collision.
2. Electronic Stability Control: Helps maintain control of the vehicle during sudden maneuvers or slippery conditions.
3. Anti-lock Braking System (ABS): Assists in maintaining steering control during emergency braking.
4. Traction Control: Enhances grip and control by reducing wheel spin during acceleration.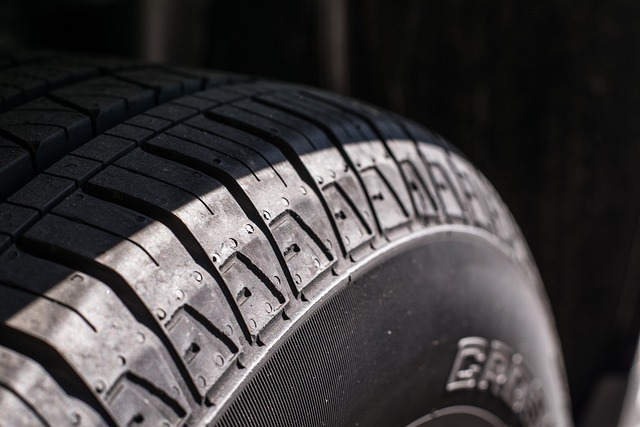 5. Rearview Camera: Provides a clear view of the area behind the vehicle when reversing, aiding in parking and maneuvering.
6. Tire Pressure Monitoring System (TPMS): Monitors tire pressure and alerts the driver to any significant changes that could affect performance and safety.
7. Available Advanced Safety Features: Depending on the package and model year, features like blind-spot monitoring, rear cross-traffic alert, adaptive cruise control, and forward-collision warning may be available.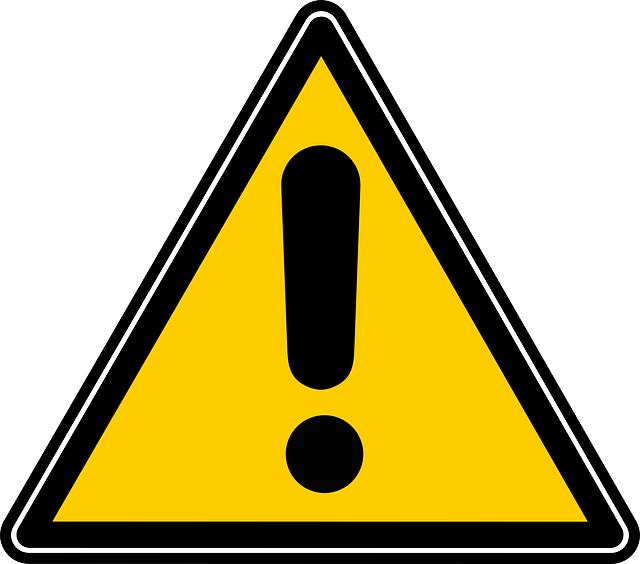 Convenience Features:
1. Keyless Entry and Ignition: With Driver Convenience Group Allows the driver to enter and start the vehicle without removing the key fob from their pocket or purse.
2. Uconnect Infotainment System: Includes features like smartphone integration (Apple CarPlay and Android Auto), voice control, and touchscreen interface for easy access to entertainment, navigation, and vehicle settings.
3. Automatic Climate Control: Maintains the desired cabin temperature automatically, enhancing comfort for all occupants.
4. Power Adjustable Seats and Mirrors: Enables easy customization of seating and mirror positions.
5. Steering Wheel Controls: Integrates controls for audio, phone, and cruise control, allowing the driver to manage these features without taking their hands off the steering wheel.
6. 60/40 Split-Folding Rear Seats: Offers flexibility in cargo space, accommodating larger items when needed.
7. Remote Start: Available on some models, allowing the car to be started remotely, which can be especially useful to pre-condition the cabin in extreme weather.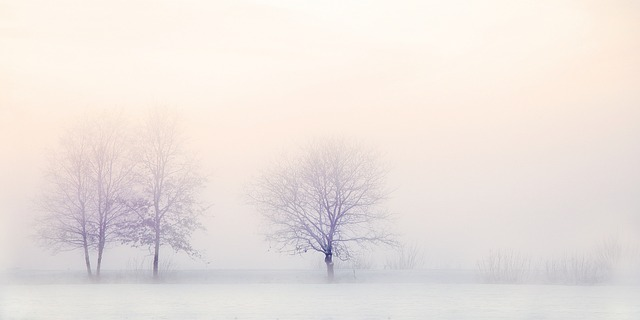 The combination of these safety and convenience features in the Dodge Challenger SXT contributes to a comfortable and secure driving experience.
Dodge Challenger SXT Rear Cross Traffic Alert
Rear Cross Traffic Alert is a safety feature that can be found in many modern vehicles, including the Dodge Challenger SXT. It's designed to warn the driver of unseen vehicles and obstacles while reversing, particularly when backing out of a parking spot or driveway.
Here's how it generally works:
Functionality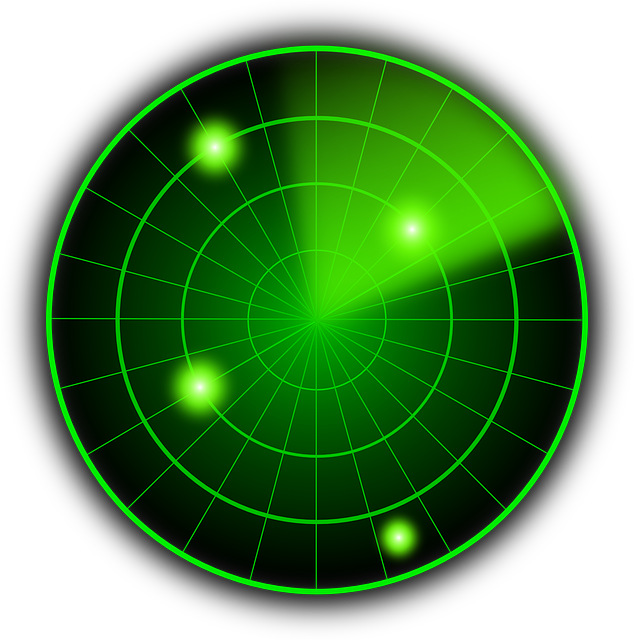 1. Sensors and Radars: Utilizing sensors and/or radars placed at the rear of the vehicle, the system monitors for approaching vehicles, bicycles, or pedestrians from either side.
2. Activation: When the driver shifts the car into reverse, the system becomes active and starts scanning the areas to the left and right behind the vehicle.
3. Visual and Audible Warnings: If the system detects any cross traffic, it triggers visual and/or audible alerts to warn the driver. The warning may appear on the rearview camera display or other dashboard screens, depending on the vehicle's configuration.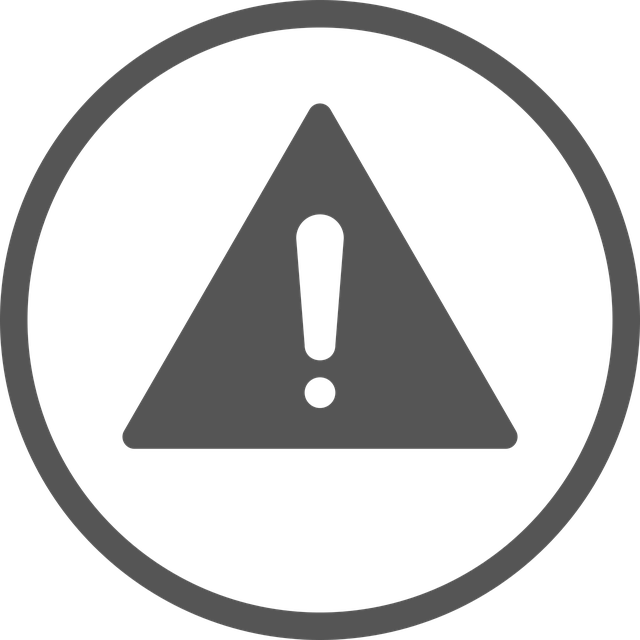 Intervention: While most Rear Cross Traffic Alert systems are warning-only, some advanced systems may also include intervention measures, such as automatic braking, to prevent a collision.
Importance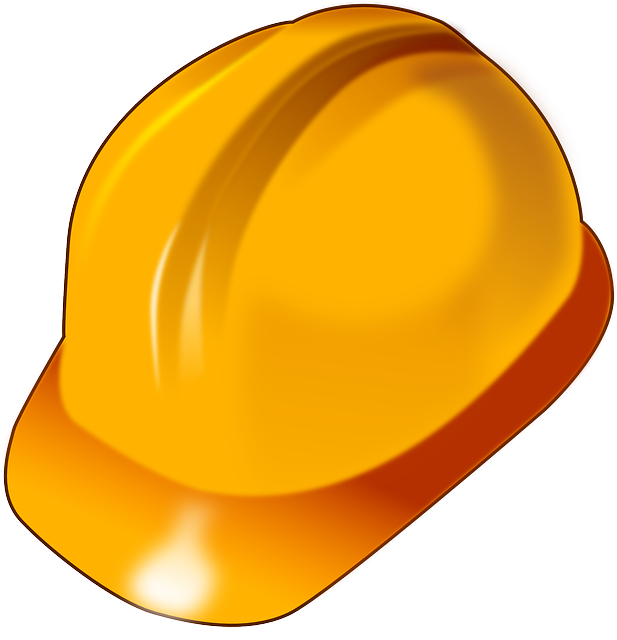 - Enhanced Safety: This feature enhances safety by alerting the driver to potential hazards that may be difficult to see using mirrors or even a rearview camera alone.
- Convenience: It adds convenience, particularly in crowded parking lots where visibility may be obstructed by other parked vehicles or objects.
Availability
- Optional or Standard: Depending on the model year and specific configuration of the Dodge Challenger SXT, Rear Cross Traffic Alert may be available as part of an optional package or standard equipment.
The inclusion of features like Rear Cross Traffic Alert in the Dodge Challenger SXT demonstrates the integration of modern safety technologies in traditional muscle cars, enhancing both safety and convenience for drivers and passengers.
What does SXT mean on a Challenger?
The "SXT" designation on a Dodge Challenger doesn't actually stand for a specific acronym related to its features or performance. Instead, it represents a trim level that typically denotes the base or entry-level model within the Challenger lineup.
The SXT trim is usually equipped with essential features and the V6 engine option, providing a more affordable entry point into the Challenger range. It balances performance, comfort, and convenience without some of the high-end features and more powerful engine options found in the more expensive trims.
Although "SXT" is used across various Dodge models to indicate specific trim levels, the exact meaning behind the letters has not been publicly defined by Dodge. Some speculate that it could stand for terms like "Standard XTra" or similar, but these interpretations are unofficial and not confirmed by the manufacturer.
Fuel Economy of the SXT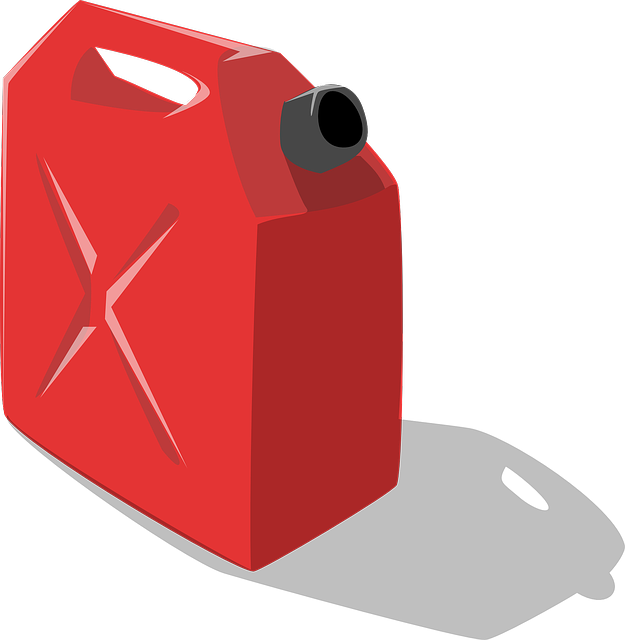 The fuel economy of the Dodge Challenger SXT can vary depending on the model year, if it is a new or used dodge challenger sxt, driving conditions, and other factors such as the drivetrain configuration. Generally speaking, the Challenger SXT's 3.6L V6 engine with an 8-speed automatic transmission has been known to achieve the following approximate fuel efficiency ratings:
City: Around 19 miles per gallon (MPG)
Highway: Approximately 30 miles per gallon (MPG)
Combined: Roughly 23-25 miles per gallon (MPG)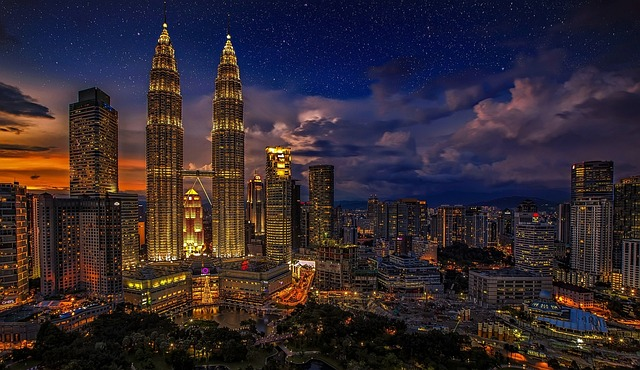 These figures are approximate and can vary. Various driving habits, road conditions, and even weather can influence the actual fuel efficiency achieved. If the vehicle is equipped with all-wheel drive (AWD), the fuel economy may be slightly lower due to the additional weight and complexity of the system.
Price and Value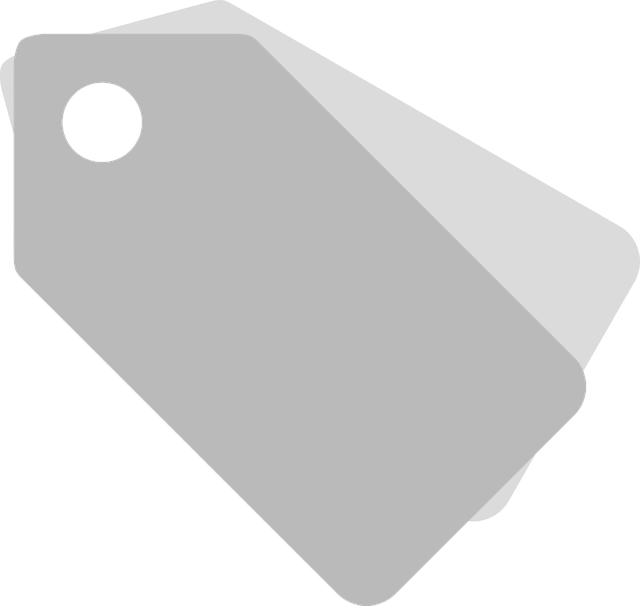 The price of the Dodge Challenger SXT can vary significantly based on the model year, location, dealer incentives, optional packages, and other factors, here's a general idea of what you might expect:
New Dodge Challenger SXT:
Base MSRP: Typically average price starts around $28,000 to $30,000 in the U.S. for the base model without any added options or packages.
Optional Features and Packages: Adding optional features, packages, or upgrading to all-wheel drive (AWD) can increase the price.
Dealer Pricing: Dealers may offer special incentives, financing options, or discounts that can affect the final purchase price.
Used Dodge Challenger SXT:
Depreciation: Like most vehicles, the Challenger SXT will depreciate over time, so the price for a used model will depend on factors like age, mileage, condition, vehicle history, and market demand.
Range: Depending on these factors, used Challenger SXT prices can vary widely, perhaps ranging from around $15,000 for older, higher-mileage models to close to the new price for recent, low-mileage examples.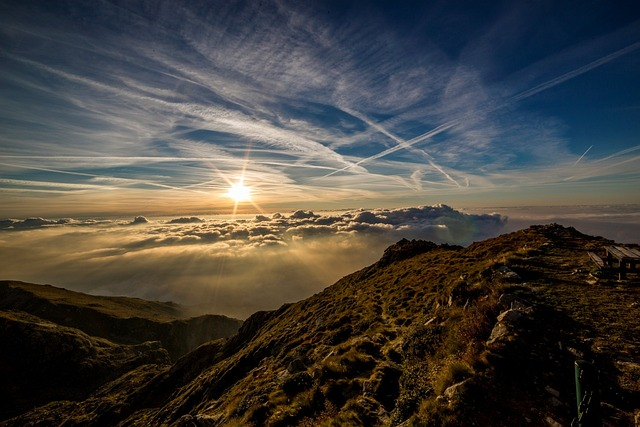 Value Considerations:
Resale Value: The Challenger tends to hold its value relatively well for a performance-oriented car, particularly if it's well-maintained.
Insurance and Running Costs: These can be higher for a sports car like the Challenger, so they should be considered when assessing the total cost of ownership.
Warranty and Reliability: New models typically come with a manufacturer's warranty, and the Challenger's reliability ratings can be researched through automotive resources to get an idea of long-term ownership costs.