Embarking on a journey into the realm of used SUVs is not just an exhilarating adventure but also a prudent financial decision. We understand it can seem overwhelming at the outset, but fear not! Here at Kunes Auto Group, we're committed to guiding you smoothly through the used SUV market, ensuring you make your choice with assurance and ease. Let's embark on this journey together, ensuring your path is paved with clarity and confidence!
Step 1: Know What Kind of SUV You Desire
Whether you're searching for a secure, family-oriented SUV or seeking luxury, it's crucial to have a distinct vision before plunging in. Enumerate the features you're yearning for and focus on the SUV that aligns with your lifestyle. Initiate your quest by considering these aspects:
Size and cargo space
Reliability
Safety
Looks
Value (price/quality)
Utility/Versatility
New/Used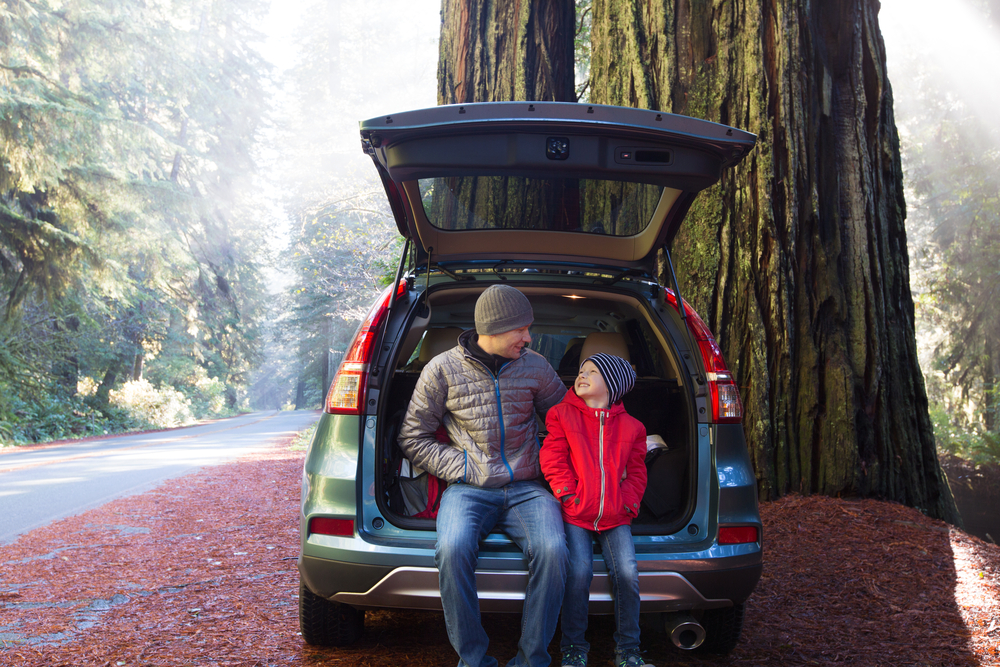 Step 2: Pick the Perfect SUV for Your World
Think about your day-to-day and job as you choose the SUV that's right for you. Reflect on your needs, hobbies, and weekend fun to ensure your newly acquired SUV seamlessly integrates into all facets of your life. Reflect on your driving patterns – city drives, long trips, or perhaps off-road adventures? Don't forget to consider the SUV's environmental impact and prioritize safety.
Finding Your Ideal SUV
Know Your Needs: City drives? Long journeys? Maybe off-road adventures?

Safety & Environment: Put safety first and think about the SUV's impact on our planet.
Step 3: Set Your Budget
Work out what you can honestly afford. Look beyond the tag, remembering additional costs like registration, gas, insurance, and upkeep. Use tools and rules, like the Income Rule, to steer clear of sinking too much into a vehicle that drops in value.
The Income Rule: Ideally, the overall cost of the car, truck, or SUV should not exceed half of your yearly earnings. This rule helps to ensure that you don't invest too much money in an asset that will lose value over time.
Straight-Up Savings Tip: Strive to pay in full to dodge extra interest. The more you pay upfront, the more you keep in your pocket down the line.
Step 4: Value Your Choice
Hop onto online SUV forums and dive deep into research on various models. Check out features, reliability records, safety tests, and average mileage. Lean on trusty tools like Kelley Blue Book (KBB) and Vehicle History Report (VHR) for a smart pick.
Step 5: Take a Good Look
Do a full check and test drive to judge the SUV's state and performance.
Step 6: Sail Through Dealership Dynamics
Arm yourself with knowledge about common SUV issues and warranty rights with resources like the Buyer's Guide.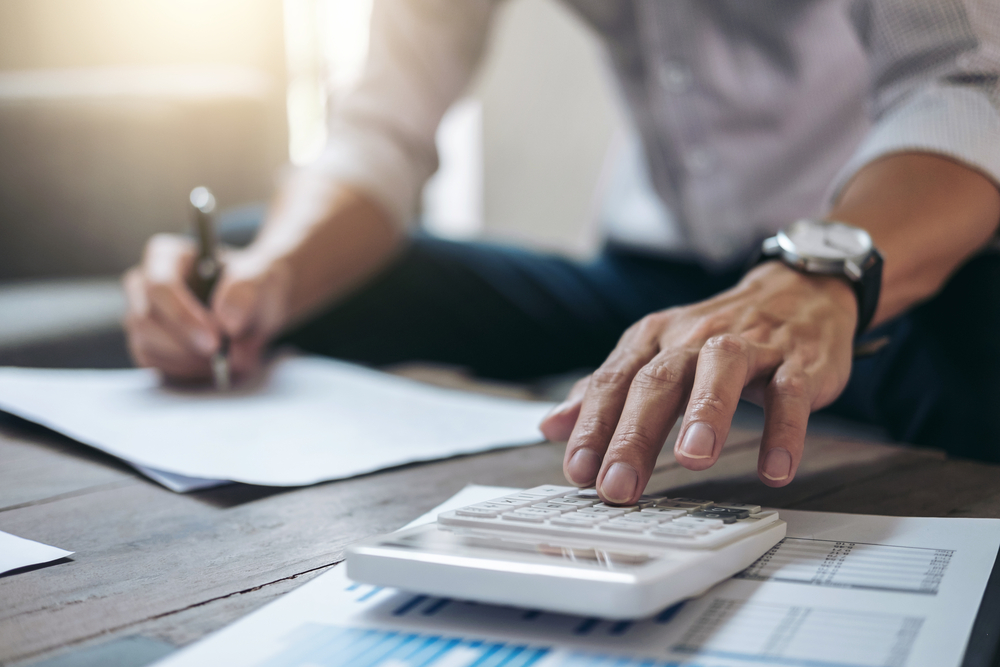 Step 7: Discuss Finances
Clarify all payment details, making sure you know every cost, from the total SUV price to finance charges and the Annual Percentage Rate (APR).
Step 8: Get the Lowdown on Warranties
Learn about different warranty kinds and service contracts, knowing what they cover and weighing their pros and cons. When buying a used SUV, it's always smart to carefully read any written warranty and understand what it says.
Did you know Kunes Auto Group offers our own No Fear Limited Warranty on qualified SUVs?
With this guide and Kunes Auto Group's caring team backing you up, your ride into the used SUV world is set to be smooth sailing.
Optimize your SUV shopping experience with Kunes Auto Group - your trustworthy companion in finding the perfect used SUV. Happy SUV shopping, and even happier driving!
NOTICE YEMV (Your Experience May Vary):
Everyone's buying journey is unique, shaped by factors like credit score and income. Prices will change across year/make/models. This article is for basic informational purposes only, based on comparing similar make/models from different years.
Your Guide to Different Types of SUVs
There are several different types/segments of SUVs to keep in mind while you shop. You can read more about all of the segments here. Below, we will go over the top 3 popular SUV segments and how they might be a perfect fit for you.
Compact SUVs
A compact SUV is a type of sport utility vehicle that is smaller than a midsize SUV but larger than a subcompact SUV. Compact SUVs are designed to provide an ideal balance of size, fuel efficiency, and interior space, making them a popular choice for families, individuals, and city dwellers.
Features of Compact SUVs
Size: Compact SUVs are generally smaller in size compared to their midsize and full-size counterparts, making them easier to maneuver and park, especially in tight city spaces.
Interior Space: Despite their smaller size, compact SUVs offer ample interior space, providing comfortable seating for around five passengers along with adequate cargo space for luggage, groceries, and other items.
Fuel Efficiency: They often offer better fuel efficiency compared to larger SUVs, helping owners save on fuel costs.
Versatility: Compact SUVs are versatile vehicles, suitable for daily commuting, road trips, and light off-road use.
Examples of Compact SUVs:
Honda CR-V
Toyota RAV4
Ford Escape
Chevrolet Equinox
Subaru Forester
Who Should Consider a Compact SUV:
Compact SUVs are an excellent choice for those who need more space and versatility than a sedan offers but do not require the additional size and capability of a larger SUV. They are well-suited for small families, individuals with active lifestyles, and those who do a lot of city driving.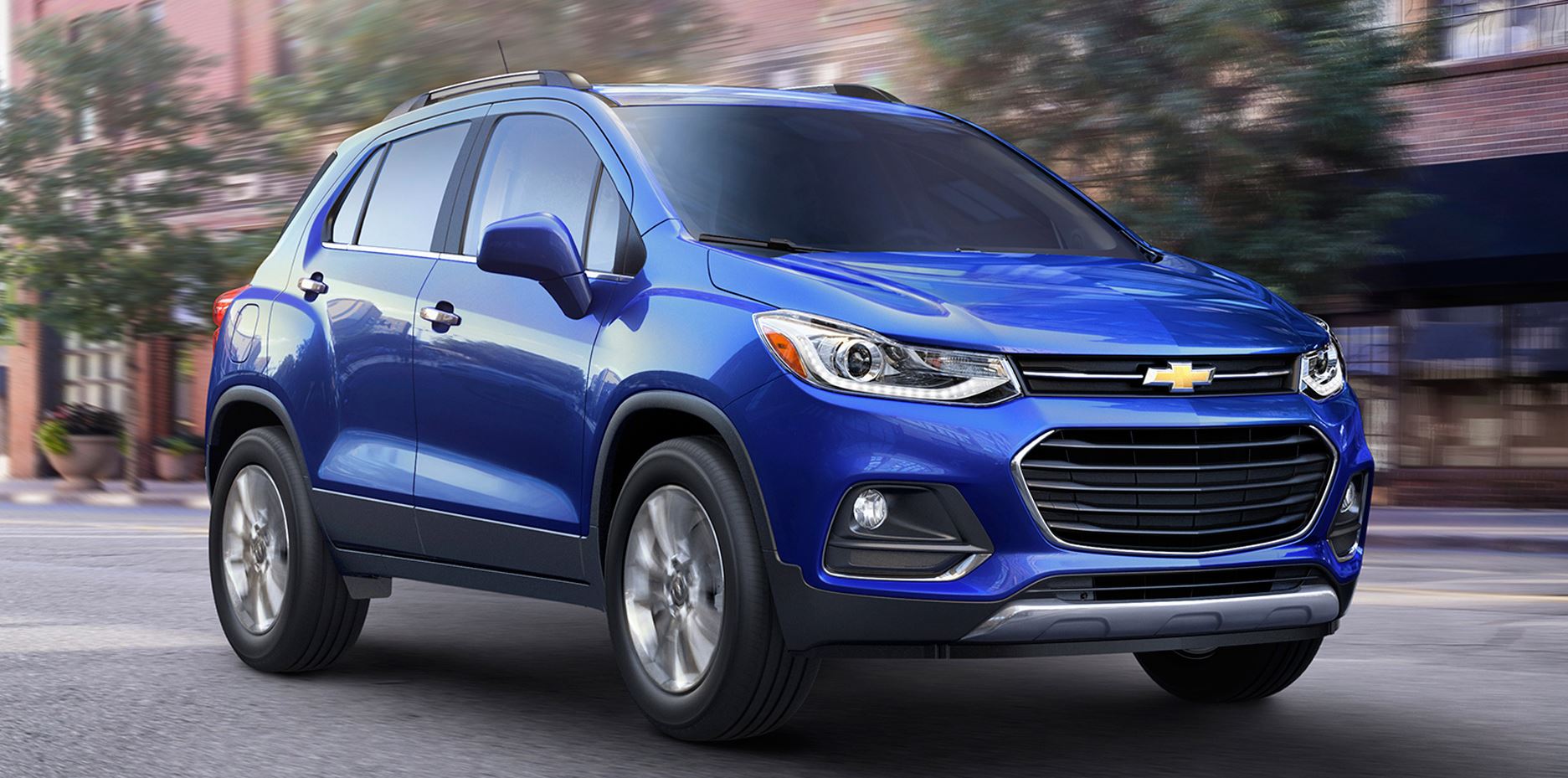 Subcompact SUVs
A subcompact SUV is a category of small sport utility vehicles that are smaller than compact SUVs. They are designed for drivers who desire the versatility and higher driving position of an SUV, but prefer a smaller, more fuel-efficient vehicle. Here are the characteristics and features of subcompact SUVs:
Features of Subcompact SUVs
Size: Subcompact SUVs are smaller in size, making them ideal for city driving and parking in tight spaces.
Fuel Efficiency: Generally, they offer excellent fuel efficiency because of their smaller size and lighter weight.
Maneuverability: Their smaller dimensions allow for better maneuverability in crowded urban environments.
Limited Off-Road Capability: While they offer a higher driving position, they typically have limited off-road capabilities compared to larger SUVs.
Interior Space: Interior space is more limited in subcompact SUVs, but many still offer reasonable room for passengers and cargo.
Examples of Subcompact SUVs:
Honda HR-V
Mazda CX-3
Chevrolet Trax
Ford EcoSport
Subaru Crosstrek
Who Should Consider a Subcompact SUV
Subcompact SUVs can be a great option for singles, couples, or small families who don't need a lot of cargo space and prefer a vehicle that's easy to maneuver and park, especially in urban areas. They are also suitable for those who are looking for more space and utility than a sedan, while still wanting something compact and fuel-efficient.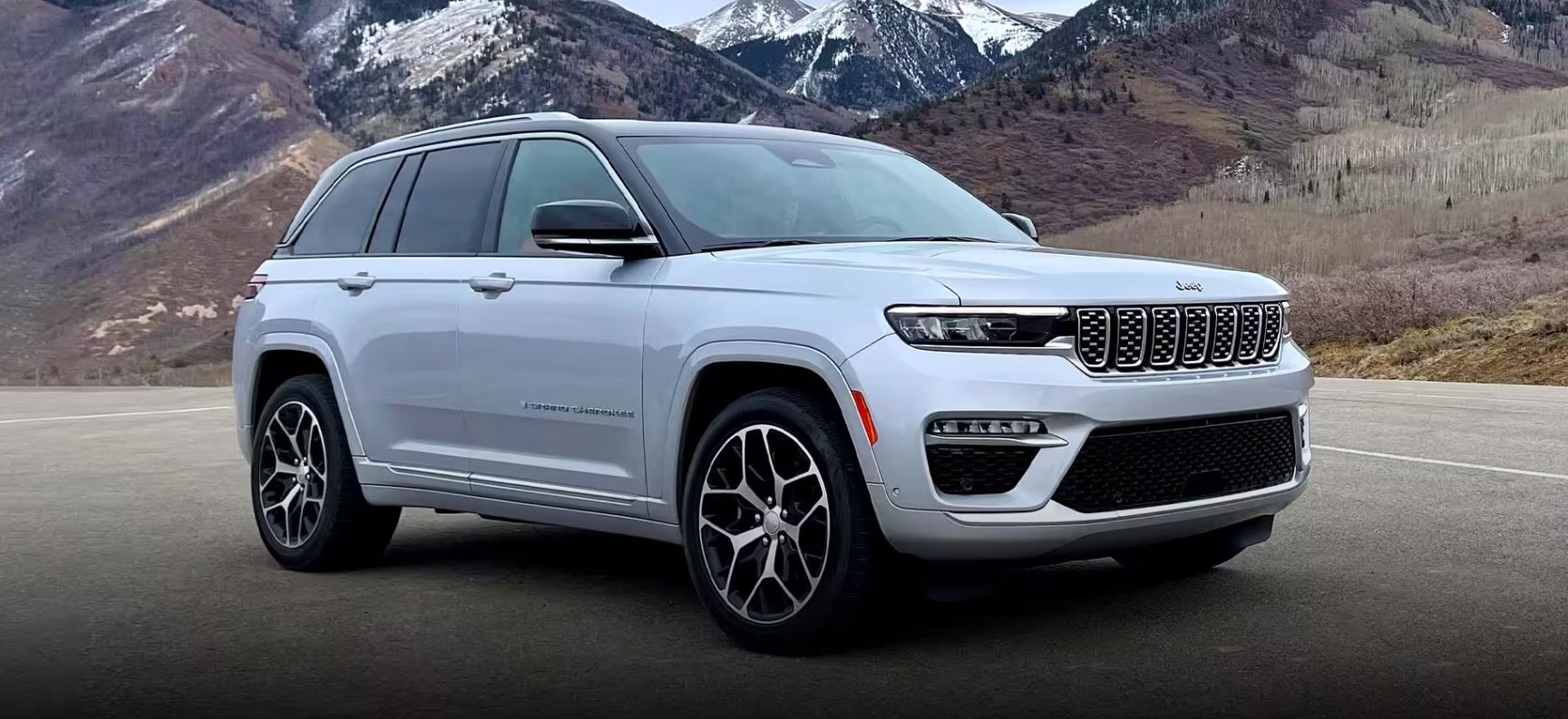 Midsize SUVs
A midsize SUV is a type of sport utility vehicle that is larger than compact and subcompact SUVs but smaller than full-size SUVs. They are designed for drivers who need more space and capability than smaller SUVs can provide, but who don't require the significant capacity of a full-size SUV. Below are the features, examples, and potential buyers of midsize SUVs:
Features of Midsize SUVs
Size: Midsize SUVs offer more space for passengers and cargo compared to compact and subcompact SUVs, often comfortably seating five to seven people.
Versatility: They are versatile vehicles that can handle a variety of driving conditions, including off-road terrain, and often come with all-wheel-drive (AWD) or four-wheel-drive (4WD) options.
Towing Capacity: Many midsize SUVs have a respectable towing capacity, allowing them to tow trailers, boats, or campers.
Performance: They generally offer robust performance with more powerful engine options compared to smaller SUVs.
Fuel Efficiency: Fuel efficiency in midsize SUVs is generally lower compared to compact and subcompact SUVs due to their larger size and more powerful engines.
Safety: Midsize SUVs often come equipped with a range of safety features and tend to perform well in safety tests.
Examples of Midsize SUVs:
Ford Explorer
Honda Pilot
Toyota Highlander
Jeep Grand Cherokee
Chevrolet Traverse
Who Should Consider a Midsize SUV
Midsize SUVs are a good option for families that need more seating capacity and cargo space. They are also suitable for people who need a vehicle with off-road and towing capabilities. Individuals or families who often go on road trips, camping, or have outdoor hobbies will find midsize SUVs practical and convenient. The increased space and safety features make them a popular choice for families with children.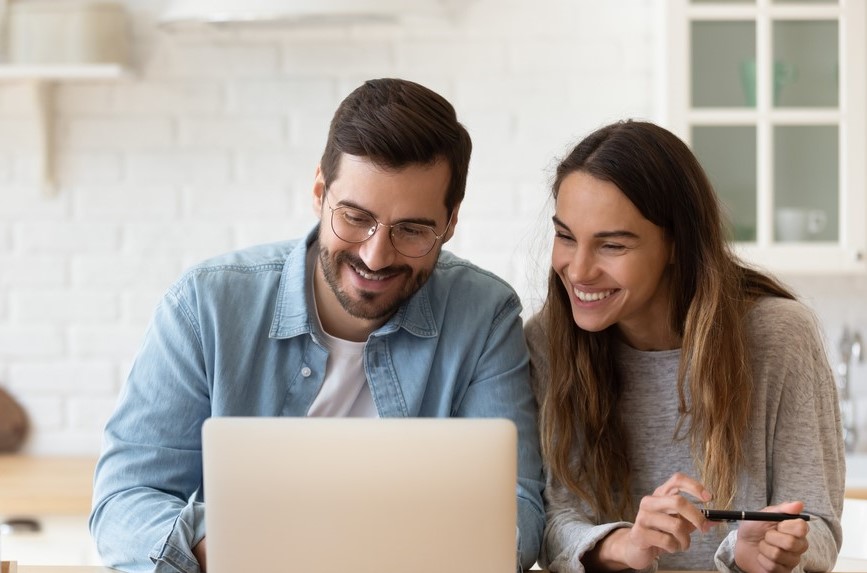 Weigh Out the Pros and Cons of Used SUVs
Buying a used SUV comes with its own set of advantages and disadvantages. Here's a breakdown to help you make an informed decision:
Pros
Cost Savings: Used SUVs are generally less expensive than new ones. This allows you to save money or get a higher-end model for the price of a new lower-end model.
Depreciation: New cars lose value much faster than used ones. The moment you drive a new car off the lot, it depreciates significantly, while a used car has already gone through this initial steep depreciation.
Certified Pre-Owned Options: Many dealers offer Certified Pre-Owned (CPO) SUVs, which have been inspected and come with a warranty. This offers some peace of mind.
Insurance Costs: Used SUVs typically cost less to insure than new ones, which can contribute to long-term savings.
Record and Reviews: You can look up the specific reliability and issues with a model that has been around for a few years. For new models, this information may not be available.
Range of Choices: Buying used gives you a wide array of choices, as you're not limited to the current year's models. This allows for more customization and personal preference in your decision.
Environmentally Friendly: Buying a used car can be seen as a form of recycling, potentially reducing the environmental impact compared to manufacturing a new vehicle.
Cons
Wear and Tear: Used SUVs have been driven before, which means they'll usually have more wear and tear than new vehicles. This could result in higher maintenance costs down the line.
Limited Warranty: While some used cars do come with warranties, they are generally less comprehensive and shorter than warranties for new cars. Non-CPO used cars may not have any warranty at all.
Unknown History: Even with vehicle history reports, you may not know the complete history of the car, such as how well the previous owner maintained it.
Higher Financing Rates: Used cars generally have higher interest rates when you're looking for financing options, which could negate some of the initial cost savings.
Outdated Technology: Older models might not have the latest safety features, fuel efficiency improvements, or infotainment options.
Limited Selection: If you have a very specific model and feature set in mind, it might be more difficult to find in the used market.
Shorter Lifespan: Since the SUV has already been used, you can expect a shorter lifespan than a new vehicle, all else being equal.
Before you make your final choice, make sure to check everything carefully. Make sure the SUV has everything you need and fits your budget. It's really important to get a report that tells you the history of the vehicle. Also, have a trustworthy mechanic look at the SUV to make sure it's in good shape. Your happiness and confidence in your new car are super important to us here at Kunes Auto Group.
Your exciting adventure to owning a used SUV starts and grows with Kunes Auto Group, where your happiness and peace of mind are the most important things. Happy SUV shopping and have lots of fun driving!