The Ford Bronco Sport, which was reintroduced in the market around 2020 by Ford Motor Company, the smaller Bronco Sport is the more urban-friendly alternative to the larger Ford Bronco. Here's an overview of what you might expect from the vehicle.
Ford Bronco Sport Fuel Economy and Real-World MPG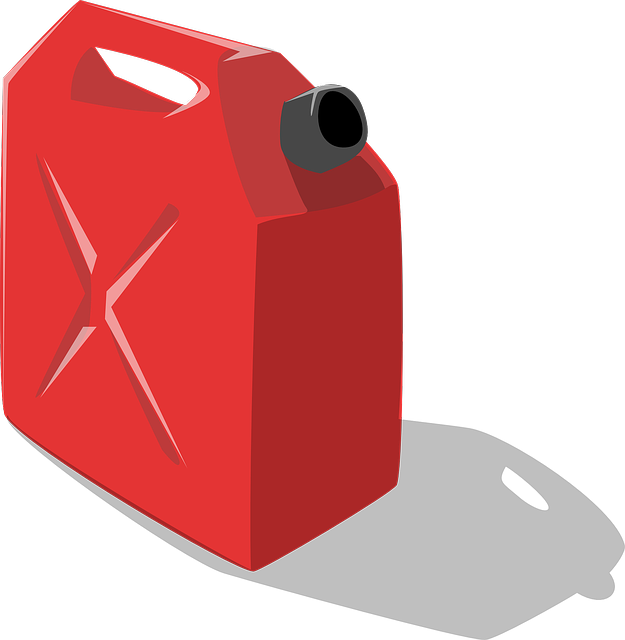 The exact fuel economy of the Ford Bronco Sport can vary depending upon the specific engine option, driving conditions, and other factors. Generally, you can expect the following:
1.5L EcoBoost Engine: The base engine, a turbocharged three-cylinder, would likely offer better fuel efficiency compared to the larger engine option. It is estimated to deliver around 25-28 MPG in the city and 28-31 MPG on the highway.
2.0L EcoBoost Engine: The more powerful four-cylinder engine would offer more performance but at the expense of fuel economy. The estimated MPG for this engine was around 21-26 MPG in the city and 26-31 MPG on the highway.
For "Real-World MPG", it would depend heavily on specific driving conditions, including city vs. highway driving, the terrain, and individual driving habits. To get more precise and recent information, you might refer to user reviews or forums where people share their real-world experiences. You might also look into official sources such as the U.S. EPA's website or the official website of the Ford Vehicle company for the most accurate and updated information on fuel economy.
Ford Bronco Sport Towing Capacity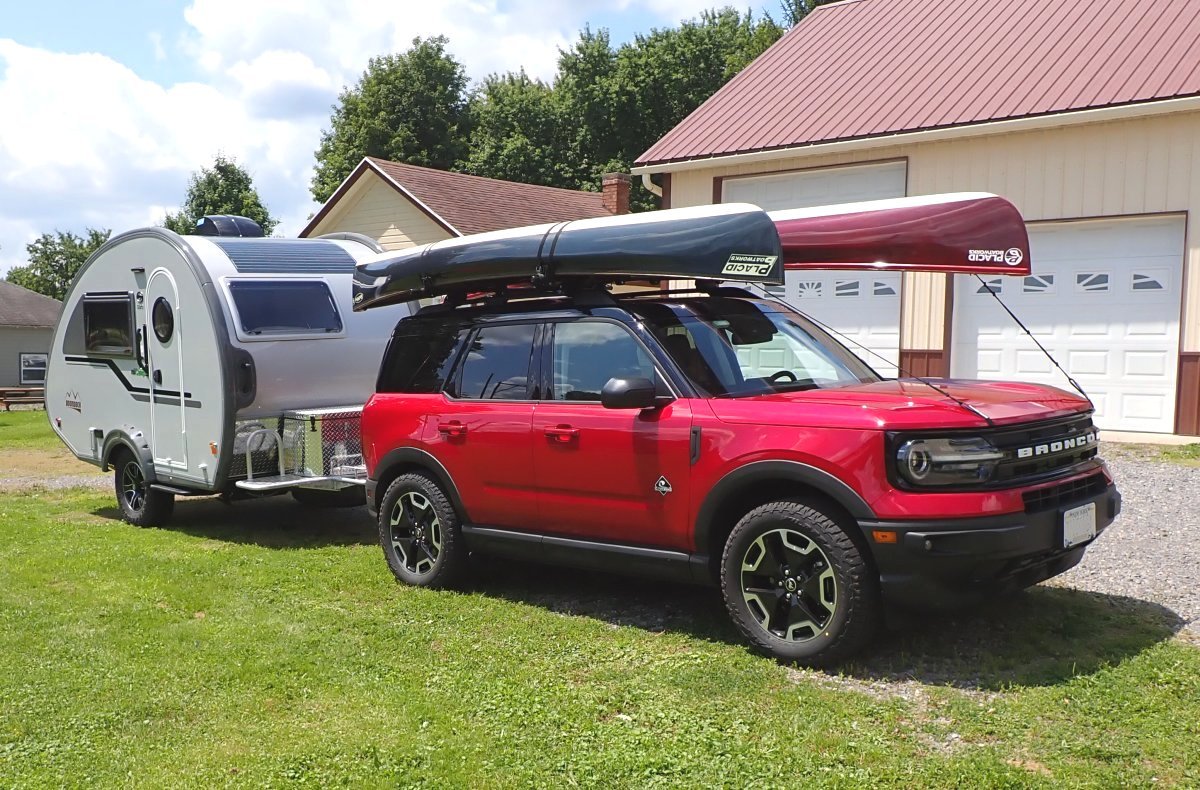 The towing capacity of the Ford Bronco Sport depends on the specific trim and the engine equipped in the vehicle. Here's a general guideline.
1.5L EcoBoost Engine: Equipped with this engine, the Bronco Sport can typically tow up to 2,000 pounds, which should be adequate for smaller trailers or recreational equipment.
2.0L EcoBoost Engine: If the Bronco Sport SUV is equipped with the larger 2.0L EcoBoost engine, usually found in higher trims such as the
Badlands version, it generally has an increased towing capacity up to 2,200-2,500 pounds.
Keep in mind that towing capacities can depend on other factors such as the specific build of the vehicle (e.g., equipped options, packages), and it's recommended to check the vehicle's owner's manual or contact the manufacturer for precise specifications.
Interior, Comfort, and Cargo
The Ford Bronco Sport, especially in its recent models, is designed with a blend of modern comfort and rugged utility. Here are some details about its interior, comfort, and cargo space.
Interior
Material Quality: The interior uses durable materials that can handle wear and tear from adventurous outings. Higher trim levels offer more luxurious materials and finishes.
Dashboard and Controls: The dashboard is designed to be user-friendly with modern infotainment controls, including a touchscreen display that features Ford's SYNC 3 or SYNC 4 system, offering connectivity and entertainment options.
Seating: The Bronco Sport seats up to five people. The seats are designed to provide comfort even on long journeys, with higher trims offering features such as leather upholstery and power-adjustable front seats.
Comfort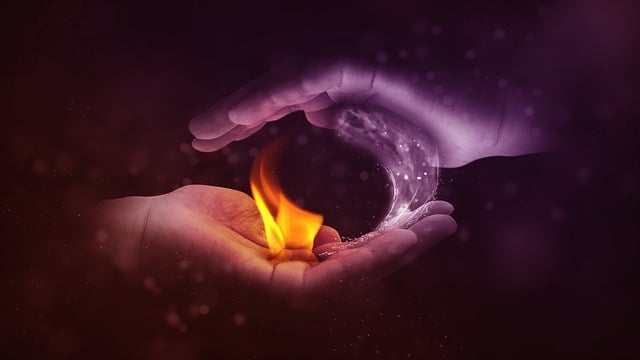 Ride Comfort: The vehicle is built to provide a comfortable ride, absorbing bumps and uneven road surfaces effectively to deliver a smooth experience.
Climate Control: It generally comes with a standard climate control system to maintain a comfortable interior environment, with options for upgrading to more advanced systems in higher trims.
Noise Insulation: The cabin is designed with noise insulation to minimize road and wind noise, providing a quiet and serene interior atmosphere.
Cargo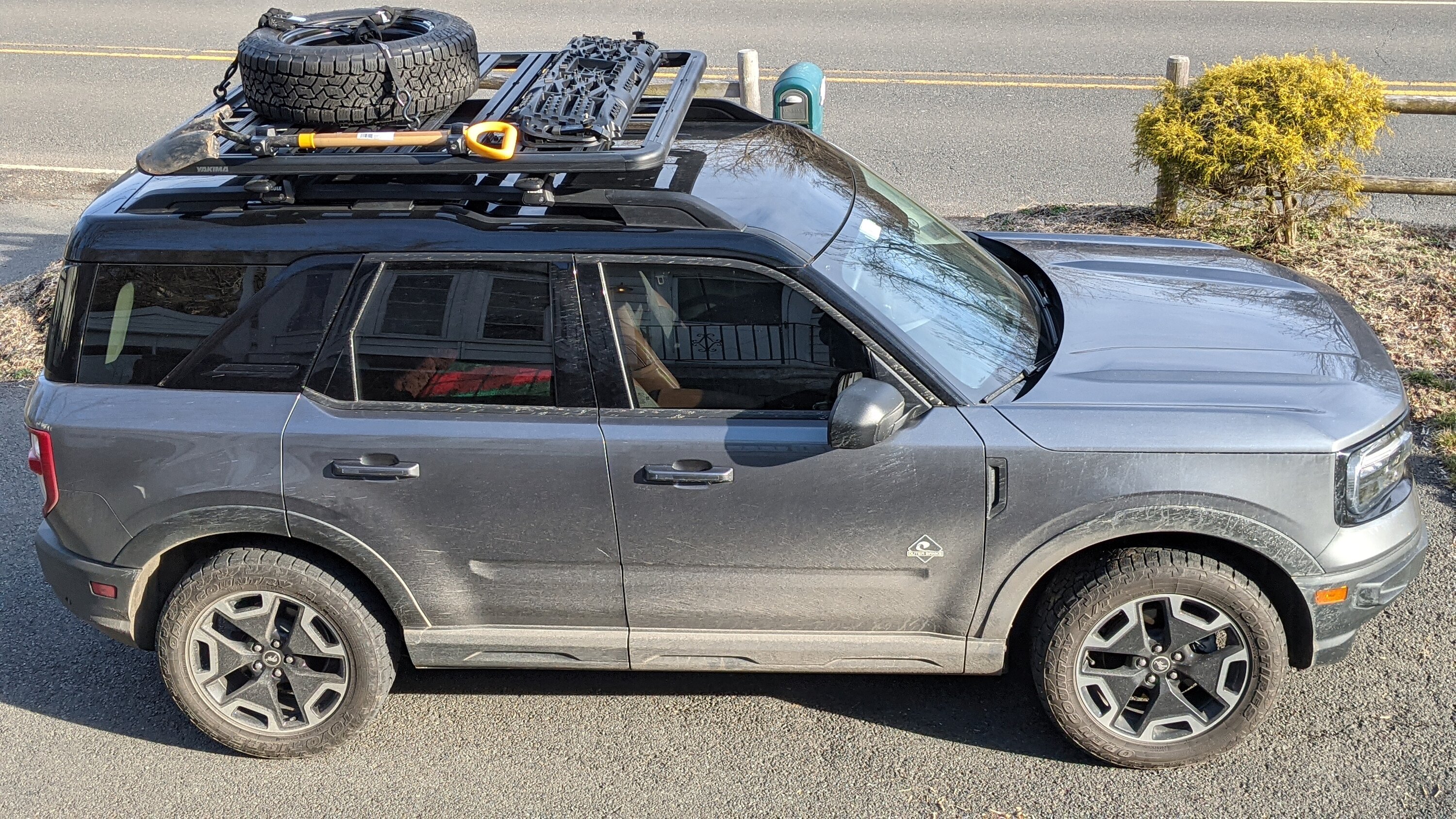 Cargo Space: The Bronco Sport offers a decent amount of cargo space, allowing you to carry luggage, camping equipment, or other gear. The rear seats can be folded down to create a larger cargo area when needed.
Storage Solutions: The vehicle features various storage solutions, including door pockets, cupholders, and a compartmentalized cargo area to help organize and secure your items.
Roof Rack: Many models come equipped with a roof rack system that enables you to carry additional cargo, especially for outings and adventures.
Ford Bronco Sport Engine, Transmission, and Performance
Here's an overview of the engine options, transmission, and performance characteristics you might expect from the Ford Bronco Sport:
Engine Options:
1.5L EcoBoost Engine:
This is a turbocharged three-cylinder engine.
It offers a good balance of fuel efficiency and performance.
You can expect it to produce around 181 horsepower and 190 lb-ft of torque, though exact figures may vary based on the model year and specific configurations.
2.0L EcoBoost Engine:
This four-cylinder engine offers more power compared to the 1.5L version.
It generally delivers about 245 horsepower and 275 lb-ft of torque, providing a more spirited driving experience, especially during off-road adventures or when carrying heavy loads.
Transmission:
Eight Speed Automatic Transmission:
Both engine options are paired with an 8-speed automatic transmission that delivers smooth and precise gear shifts.
For the 2.0L engine, the transmission includes paddle shifters for manual control, offering more engagement for the driver.
Performance: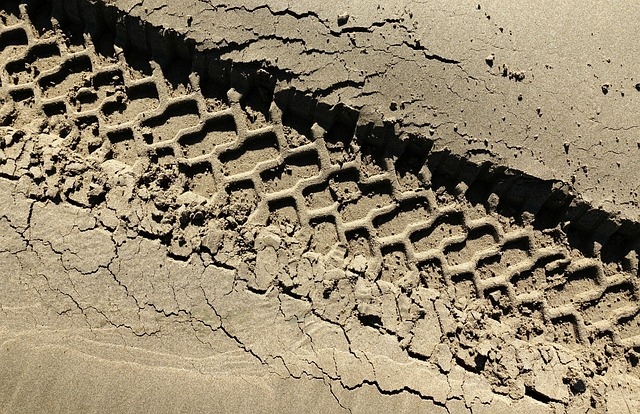 Off-Roading Capabilities:
The Bronco Sport is designed with off-roading in mind, featuring a Terrain Management System with G.O.A.T. Modes™ (Goes Over Any Terrain) and an all wheel drive that allows you to tailor the vehicle's performance to various types of terrain, including sand, mud, rocks, and more.
Higher trims, like the Badlands, offer enhanced off-road capabilities with additional features like hill descent control and more aggressive tires.
Handling and Ride Quality:
The Bronco Sport offers a comfortable and composed ride on paved roads.
It features independent front and rear suspension systems that provide a smooth ride and capable handling characteristics, even on rough surfaces.
Braking and Steering:
The vehicle features a responsive braking system, offering confident stopping power in various conditions.
The steering is precise, allowing for good control and maneuverability, whether on city streets or backcountry trails.
Safety and Driver-Assistance Features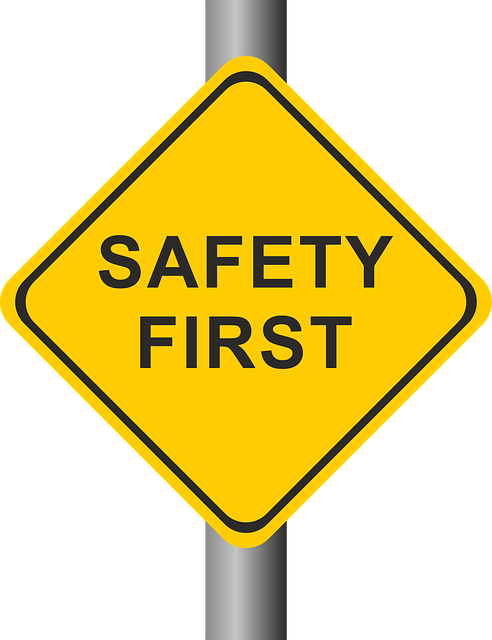 The Ford Bronco Sport, much like other vehicles in Ford's lineup, incorporates a range of safety and driver-assistance features such as rear cross traffic warning to enhance the security and convenience of both the driver and passengers. While exact features can vary depending upon the model year and specific trim, here are some safety and driver-assistance features you might find in a Ford Bronco Sport.
Safety Features:
Airbags: The Bronco Sport should come equipped with a comprehensive array of airbags, including front, side, and curtain airbags to protect occupants in the event of a collision.
Stability and Traction Control: These systems help to maintain control of the vehicle in slippery or unstable driving conditions.
Anti-lock Braking System (ABS): This system helps to prevent wheel lock-up during hard braking, allowing the driver to maintain steering control.
Driver-Assistance Features:
Ford Co-Pilot360™: This is a suite of driver-assistance features that might include:
Pre-Collision Assist with Automatic Emergency Braking: This feature can detect potential collisions with vehicles or pedestrians in front of the vehicle and can automatically apply the brakes if necessary.
Blind Spot Information System (BLIS) with Cross-Traffic Alert: This helps in detecting vehicles in the blind spots during lane changes or while reversing.
Lane-Keeping System: This helps in preventing unintentional lane drifting by alerting the driver or even assisting in steering correction with forward collision warning.
Rear View Camera: Provides a clear view of the area behind the vehicle when reversing, helping to prevent collisions with rear cross traffic alert.
Adaptive Cruise Control: This feature maintains a set speed and distance from the vehicle in front, adjusting speed automatically to maintain the chosen gap improving highway safety.
Evasive Steering Assist: In certain circumstances, this system can help the driver steer around an obstacle if a collision is imminent.
Parking Assistance: Higher trims might offer advanced parking assistance features that can help with parallel or perpendicular parking by taking control of the steering while the driver controls the pedals and transmission.
Auto High-Beam Headlamps: This feature automatically switches between high and low beams depending on traffic conditions to improve night-time visibility without blinding other drivers.
Remember, the availability of these features can depend on the specific trim level and optional packages chosen.
Features and Tech
The Ford Bronco Sport, especially in its recent models, incorporates a range of modern features and technology options to enhance the driving and ownership experience. Here are some possible features and tech offerings.
Infotainment and Connectivity
SYNC 3/SYNC 4:
Touchscreen Display: Offers an intuitive interface for controlling various vehicle functions, including audio, navigation, and settings.
Smartphone Integration: Supports Apple CarPlay and Android Auto, allowing you to connect your smartphone to the vehicle's system for access to apps, music, and more.
Voice Control: Provides hands-free control of various functions using voice commands.
Bang & Olufsen Sound System (available in higher trims or as an option): Offers premium sound quality with multiple speakers placed throughout the cabin.
FordPass Connect: Allows you to connect to your vehicle remotely using a smartphone app, offering features like remote start, lock/unlock, and vehicle location.
Convenience and Comfort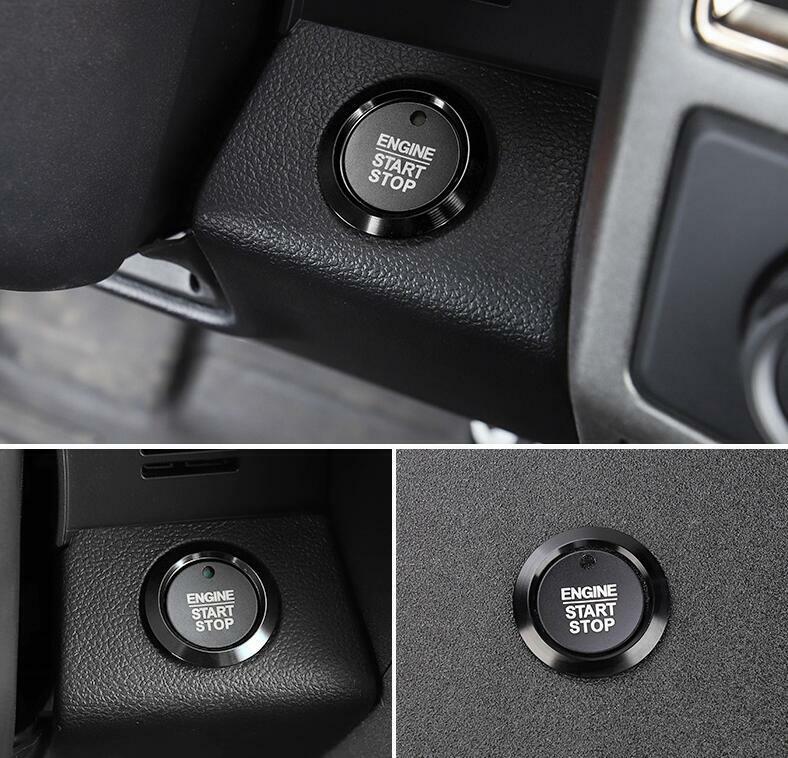 Keyless Entry and Push-Button Start: Offers convenient entry and ignition without removing the key from your pocket.
Automatic Climate Control: Maintains the set temperature inside the cabin automatically, adjusting fan speed and air distribution as needed.
Ambient Lighting: Available in higher trims, this feature lets you customize the interior lighting color to suit your mood or preference.
Heated Seats and Steering Wheel: Enhances comfort in cold weather by providing heating for the front seats and steering wheel.
Power-Adjustable Seats: Allows you to adjust the front seats electrically for optimal comfort and driving position.
Utility and Versatility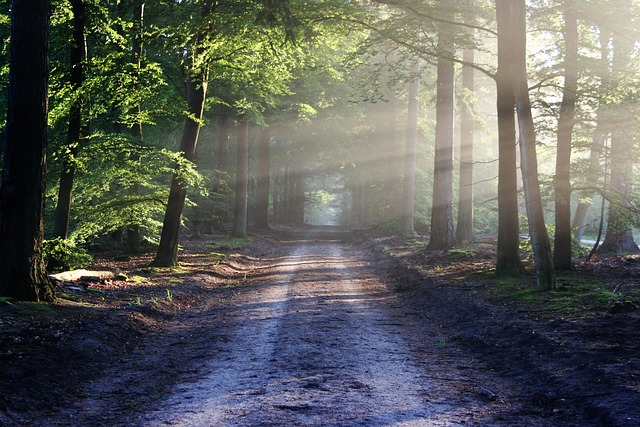 Cargo Management System: Offers versatile solutions for carrying cargo, including a compartmentalized cargo area and roof rack options for carrying larger items.
Terrain Management System with G.O.A.T. Modes™: Enables you to tailor the vehicle's performance to various types of terrain, enhancing off-road capability.
Trail Control™: Functions like cruise control for off-road driving, maintaining a set speed while you focus on steering.
Off-Road Navigation: Available in some trims, this feature helps you navigate trails with detailed off-road maps and guidance.
Safety and Driver-Assistance
As detailed in the previous section, the Bronco Sport also incorporates a range of safety and driver-assistance features, including the Ford Co-Pilot360™ suite of technologies, to enhance safety and convenience on the road.
Keep in mind that exact features can vary between different trims and model years.
Ford Bronco Sport Trim Levels
The Ford Bronco Sport lineup is available in several different trim levels, each offering a unique set of features, capabilities, and styling details. Here is an overview of the various trim levels that are available.
Bronco Sport Base:
Engine: 1.5L EcoBoost with Auto Start-Stop Technology
Features: Standard 4x4, Ford Co-Pilot360™, SYNC® 3, and Terrain Management System with 5 G.O.A.T. Modes™.
Bronco Sport Big Bend Trim Level:
Engine: 1.5L EcoBoost with Auto Start-Stop Technology
Features: Additional features over the base model might include a rubberized cargo floor, zipper pockets, MOLLE strap system, and a SecuriCode™ keyless-entry keypad.
Bronco Sport Outer Banks:
Engine: 1.5L EcoBoost with Auto Start-Stop Technology
Features: Offers a blend of off-road capability and style with features such as 18-inch wheels, a shadow black roof, leather-trimmed seats, and a heated steering wheel.
Bronco Sport Badlands:
Engine: 2.0L EcoBoost with Auto Start-Stop Technology
Features: Focused on off-road performance, offering additional G.O.A.T. Modes™, advanced 4x4 system with a twin-clutch rear drive unit, and additional off-road features.
Bronco Sport Free Wheeling:
Engine: 1.5L EcoBoost with Auto Start-Stop Technology
Features: In a nod to its predecessors, the 2024 Bronco Sport Free Wheeling special edition showcases vibrant reflective graphics in hues of red, orange, yellow, and silver, adorning the vehicle's sides, liftgate, and hood.
Each of these trim levels offers a range of optional packages and standalone options that allow you to further customize the vehicle to suit your preferences and needs.
How much is a Ford Bronco Sport?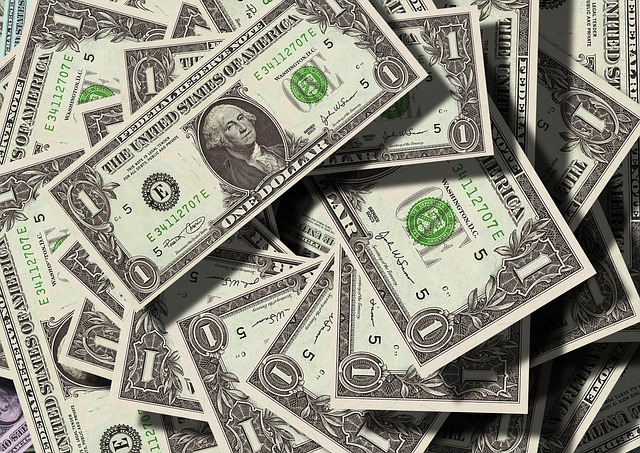 The price of Ford Bronco Sport models can vary greatly depending on a number of factors including the trim level, any optional packages or features added, the region or country of purchase, and the model year. Note that these prices are subject to change and may not represent the most current pricing information.
Bronco Sport Base: Starting around $26,820.
Bronco Sport Big Bend: Starting around $28,320.
Bronco Sport Outer Banks: Starting around $32,320.
Bronco Sport Badlands: Starting around $34,315.
Remember, these prices are before any additional options or packages, which can increase the total cost. Additionally, there might be new trim levels or changes.
Ford Bronco Sport Exterior Features
The Ford Bronco Sport, being a compact SUV with off-road credentials, has a variety of exterior features that add both to its style and functionality. Here is a general idea of what kind of exterior features you might find in a Ford Bronco Sport
Aesthetics and Style
Bold Front Grille: The Bronco Sport often features a bold grille with the Bronco emblem displayed prominently, giving it a distinctive look.
Signature LED Headlights: These are designed to offer both style and enhanced visibility.
Two-Tone Paint Scheme: Some trims come with a contrasting roof color, adding a stylish touch to the vehicle.
Alloy Wheels: Depending on the trim, it may feature stylish alloy wheels of varying sizes and designs.
Functional Exterior Features
Roof Rails: Integrated roof rails to facilitate the carrying of additional cargo or sporting equipment.
Flip-Up Rear Glass: This feature allows for quick access to the cargo area without having to open the entire liftgate.
Liftgate with Floodlights: The tailgate of the Bronco Sport may come with integrated floodlights to illuminate the surrounding area, useful during camping or other nighttime activities.
Tow Hooks: Available in certain trims, these are useful for towing or being towed in off-road situations.
Trail Sights: These are tie-down points that can also function as a mounting point for various accessories.
Off-Road Features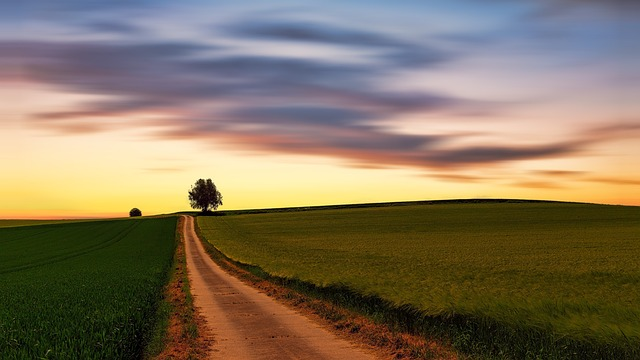 High Ground Clearance: The Bronco Sport is designed with a higher ground clearance to handle off-road terrains more effectively.
Skid Plates: Depending on the trim, it might feature skid plates to protect the underbody from damage during off-road adventures.
Off-Road Tires: Higher trims aimed at off-road use may come equipped with tires that offer better grip and durability on rough terrains.
Technology Integration
Keyless Entry: Allows for secure and convenient access to the vehicle without using a key.
Hands-Free Liftgate: Available on higher trims, this feature allows you to open the liftgate with a simple foot movement under the rear bumper.
Side Mirrors with Integrated Turn Signals: Adds to safety and visibility with turn signals integrated into the side mirrors.
Customization Options
Various Accessory Packages: Ford offers a range of accessory packages that let you customize the Bronco Sport's exterior to suit your style and needs.
Off-Road Accessories: Including items such as rock rails and off-road bumpers for enhanced off-road capability.