The Jeep Compass Latitude is one of the trim levels available for this Jeep Compass Trim, a compact SUV that blends off-road capability with on-road comfort. Here's a general overview of what you might expect from the Jeep Compass Latitude:
Jeep Compass Latitude Exterior
The exterior of the Jeep Compass Latitude embodies a blend of sophistication and ruggedness, characteristic of the Jeep brand. Here, we delve into the key features of the exterior of the Jeep Compass Latitude which may come with neutral gray exterior accents or black exterior accents.
1. Iconic Jeep Grille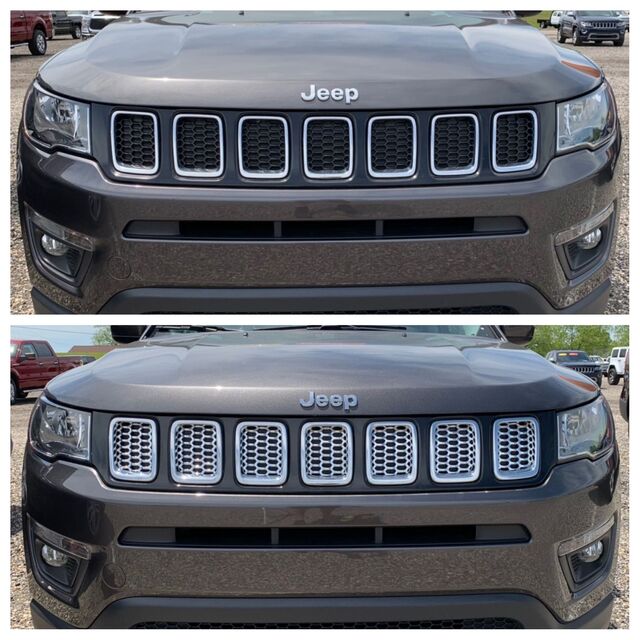 The Jeep Compass Latitude features the iconic seven-slot grille, a signature design element synonymous with the Jeep brand. It helps establish a bold and commanding road presence.
2. Alloy Wheels
The Latitude trim typically features stylish alloy silver painted aluminum wheels that not only enhance the SUV's visual appeal but also offer robustness for both on-road and off-road journeys. The wheel design brings a balance of luxury and ruggedness to the vehicle's overall appearance.
3. Headlights and Fog Lamps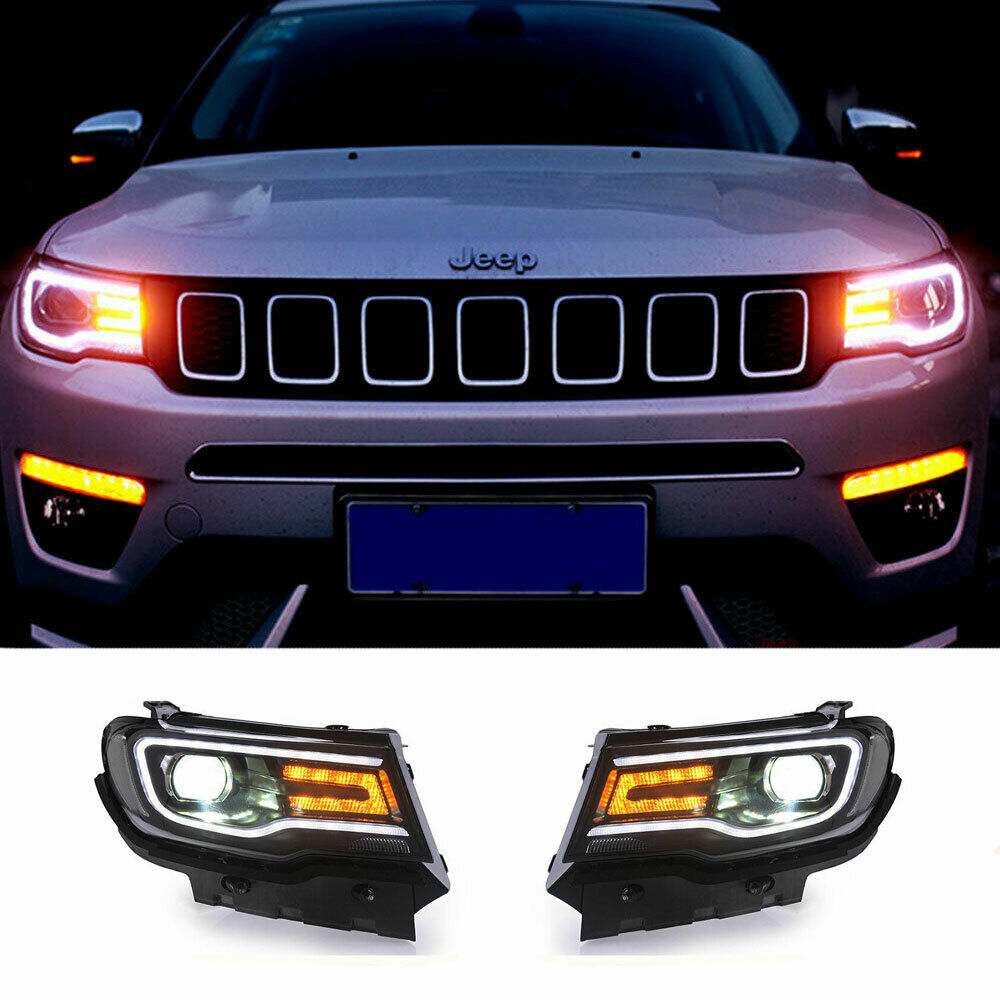 The vehicle is likely equipped with automatic headlights that offer clear visibility during nighttime driving. Additionally, integrated fog lamps assist in enhancing visibility during adverse weather conditions, such as fog, mist, or heavy rain also assisting in this vision is deep tint sunscreen glass.
4. Body Lines and Contours
The Jeep Compass Latitude showcases sleek body lines and contours, which give it a modern and streamlined appearance. The design seems to be a harmonious blend of aerodynamics and rugged stability.
5. Roof Rails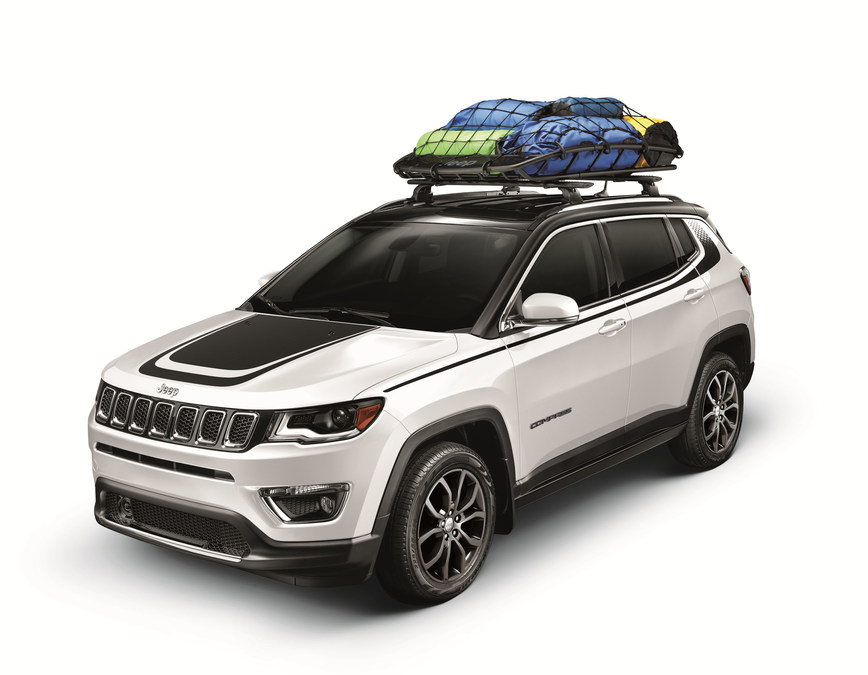 Roof rails might be a notable feature in this trim, allowing for added cargo capability. They not only serve a functional purpose but also add to the sporty look of the vehicle.
6. Paint Options
The Latitude trim often comes with a variety of paint options, including both solid and metallic finishes. This variety allows customers to choose a color that reflects their personal style and preference.
7. Rear Design
The rear design usually features stylish tail lamps and a possibly spoiler, enhancing the vehicle's dynamic look. The rear bumper design aligns with the vehicle's rugged character, ready for adventures.
8. Ground Clearance
Given the brand's off-road heritage, the Compass Latitude is likely to offer decent ground clearance, allowing it to tackle rough terrains with ease. This feature complements its adventurous personality.
Jeep Compass Latitude Interior
The interior of the Jeep Compass Latitude typically combines comfort and functionality, offering a well-appointed cabin that caters to both daily commutes and adventurous expeditions with a dual pane panoramic sunroof and other features. Here are some key interior aspects you might find in this trim.
1. Seating and Upholstery
The Latitude trim often features premium cloth upholstery, offering a comfortable and plush seating experience. The black interior accents seats might be designed to provide ample support and comfort, making long drives more pleasant.
2. Infotainment System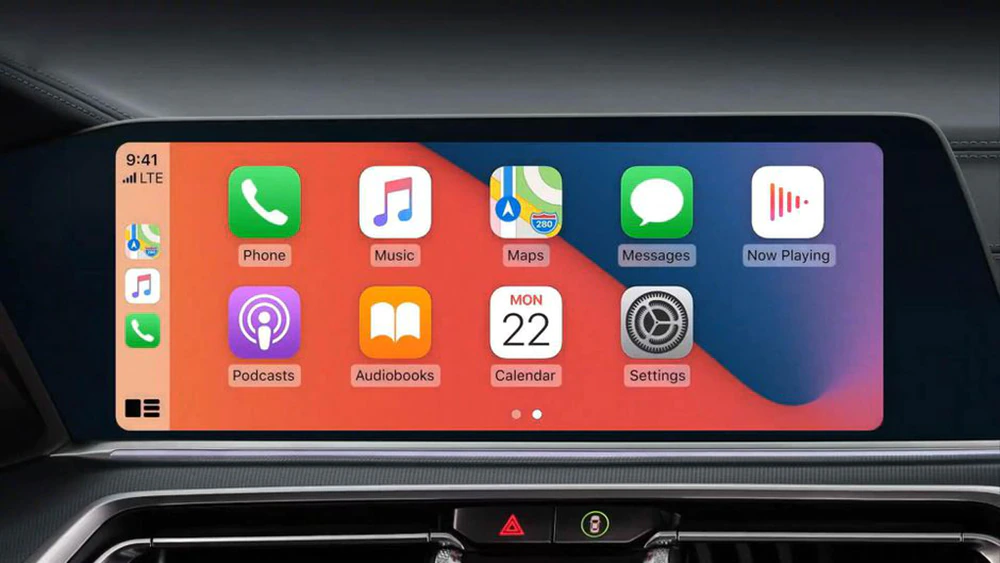 The interior likely houses a modern infotainment system with a touchscreen display, which serves as the control center for various multimedia functions. It generally supports smartphone integration through Apple CarPlay and Android Auto, allowing for seamless connectivity and access to apps, music, and navigation.
3. Multifunction Steering Wheel
The steering wheel in this trim is usually leather-wrapped and incorporates controls for various functions, such as audio control, voice command, and cruise control, allowing the driver to manage different aspects without taking their hands off the wheel.
4. Climate Control
To enhance comfort, the Latitude trim might offer automatic climate control that maintains the cabin temperature at a preset level, ensuring a comfortable environment regardless of the weather conditions outside.
5. Instrument Cluster
The instrument cluster could be a combination of analog and digital displays, providing critical information about the vehicle's performance, including speed, fuel level, and other necessary alerts and notifications.
6. Storage Solutions
The Jeep Compass Latitude often offers clever storage solutions throughout the cabin, including cup holders, door pockets, and a central console with storage space, helping to keep the interior organized and clutter-free.
7. Ambient Lighting
Depending on the specific model year, the Latitude trim might feature ambient lighting that adds a touch of elegance to the interior, enhancing the driving experience during nighttime.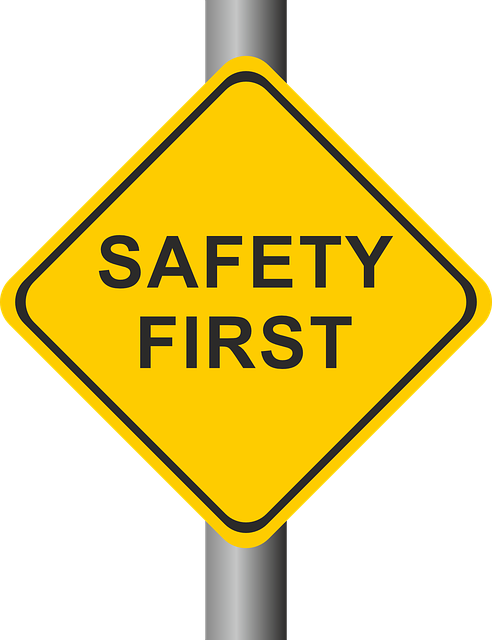 8. Safety Features
Safety is often a priority in this trim, with various features integrated to protect the occupants. This might include advanced airbag systems, stability control, and other assistive technologies to prevent accidents and mitigate the impact of any collision.
Jeep Compass Latitude Performance
The Jeep Compass Latitude, like other Jeep vehicles, aims to offer a balance between daily driving needs and occasional adventurous excursions. The performance characteristics often make it suitable for both on-road driving and light off-road activities.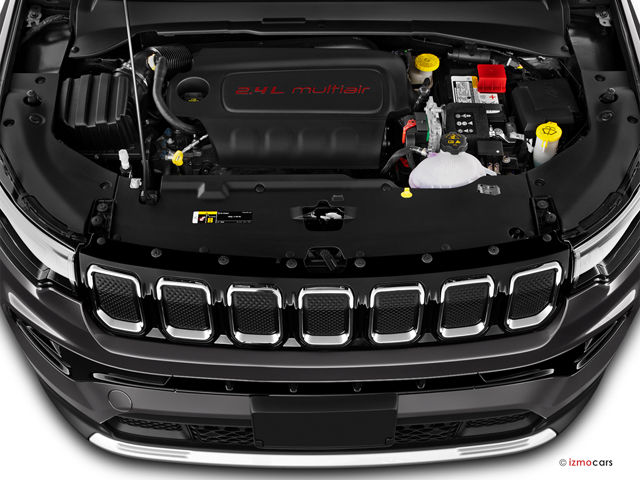 1. Engine:
The Jeep Compass Latitude is typically powered by a 2.4L Tigershark MultiAir 2 engine. This engine is known for its balance between performance and fuel efficiency.
It can produce approximately 180 horsepower and 175 lb-ft of torque. However, these figures might differ slightly based on the model year and specific configurations.
2. Transmission:
The vehicle usually comes with a 9-speed automatic transmission for 4x4 models, providing smooth gear transitions and optimizing fuel efficiency. Front-wheel-drive (FWD) models might come with a 6-speed automatic transmission.
3. Drivetrain:
Buyers typically have a choice between front-wheel drive (FWD) and four-wheel drive (4WD) configurations. The 4WD option enhances the Compass Latitude's off-road capabilities, making it more versatile in various terrains.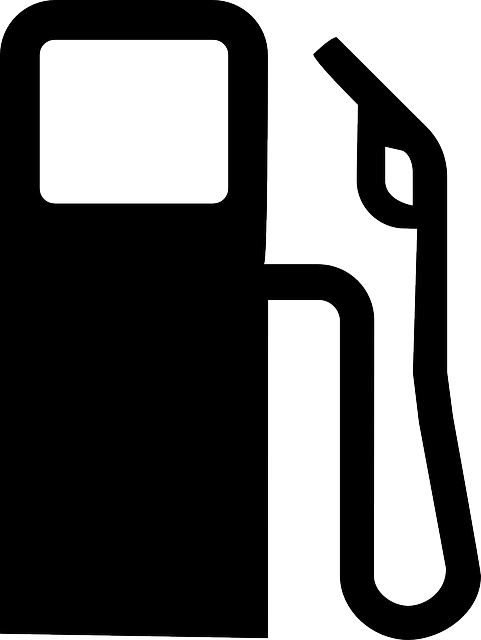 4. Fuel Efficiency:
The Jeep Compass, including the Latitude trim, has been designed with fuel efficiency in mind. The combination of the Tigershark engine and the available transmission options ensures decent mileage for both city and highway driving.
5. Handling and Ride Comfort:
With its unibody construction and suspension design, the Compass Latitude offers a comfortable ride, absorbing most road imperfections with ease.
Steering is responsive, ensuring that the vehicle remains stable during cornering and offers good feedback to the driver.
6. Off-Road Capabilities: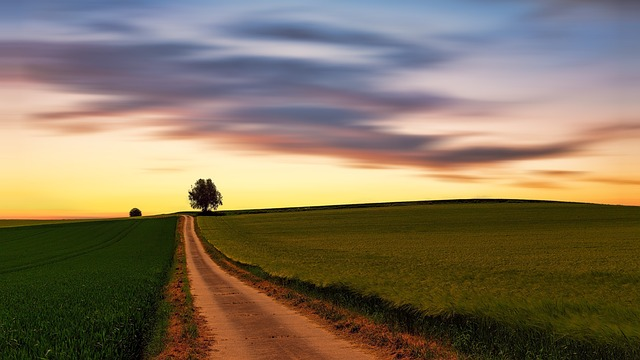 7. Towing:
While the Compass Latitude isn't a towing powerhouse like larger SUVs or trucks, it can handle light towing duties, such as hauling a small trailer or boat, with a capacity generally around 2,000 lbs. when properly equipped.
Jeep Compass Latitude Safety
The Jeep Compass, inclusive of the Latitude trim, is generally equipped with a variety of safety features that aim to protect the occupants in various driving conditions. Here is an outline of the potential safety features you might find in the Jeep Compass Latitude.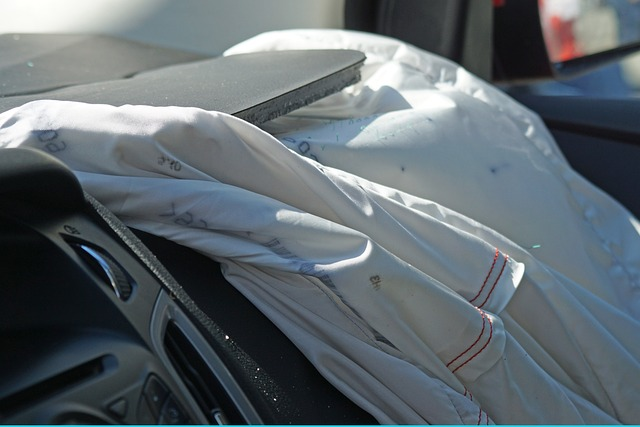 1. Airbag System
The Compass Latitude usually comes with a comprehensive airbag system, which includes front, side, and curtain airbags to protect occupants from impacts from various angles.
2. Electronic Stability Control
This feature helps maintain control of the vehicle in adverse driving conditions by detecting and minimizing skids, enhancing the vehicle's stability.
3. Anti-lock Braking System (ABS)
ABS helps prevent wheel lock-up during hard braking, allowing for better vehicle control and reducing the chances of skidding.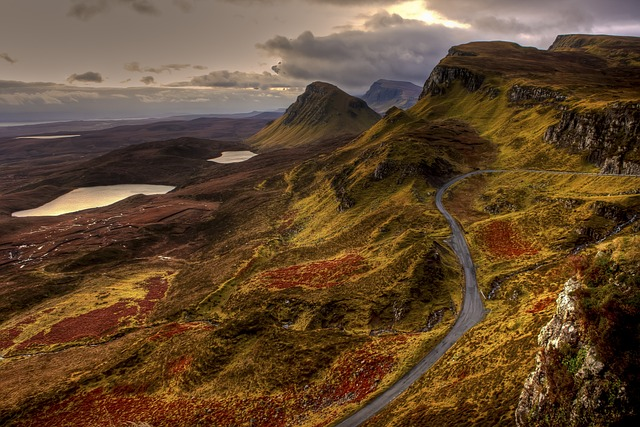 4. Traction Control
Working in tandem with ABS and electronic stability control, the traction control system helps prevent wheel spin during acceleration by adjusting engine power or applying brake force to specific wheels.
5. Advanced Driver Assistance Systems
Depending on the specific model year, the Latitude trim might offer advanced driver assistance systems such as a rear park assist system or any of these other ADAS:
Blind Spot Monitoring: Alerts the driver to vehicles in the blind spots.
Rear Cross Traffic Alert: Warns the driver of approaching vehicles when reversing out of a parking space.
Forward Collision Warning: Warns the driver of a potential collision with the vehicle ahead.
Lane Departure Warning: Alerts the driver if the vehicle begins to stray from its lane without a turn signal activated.
6. Rearview Camera
A standard feature that assists drivers in parking and reversing, providing a clear view of the area behind the vehicle on the infotainment screen.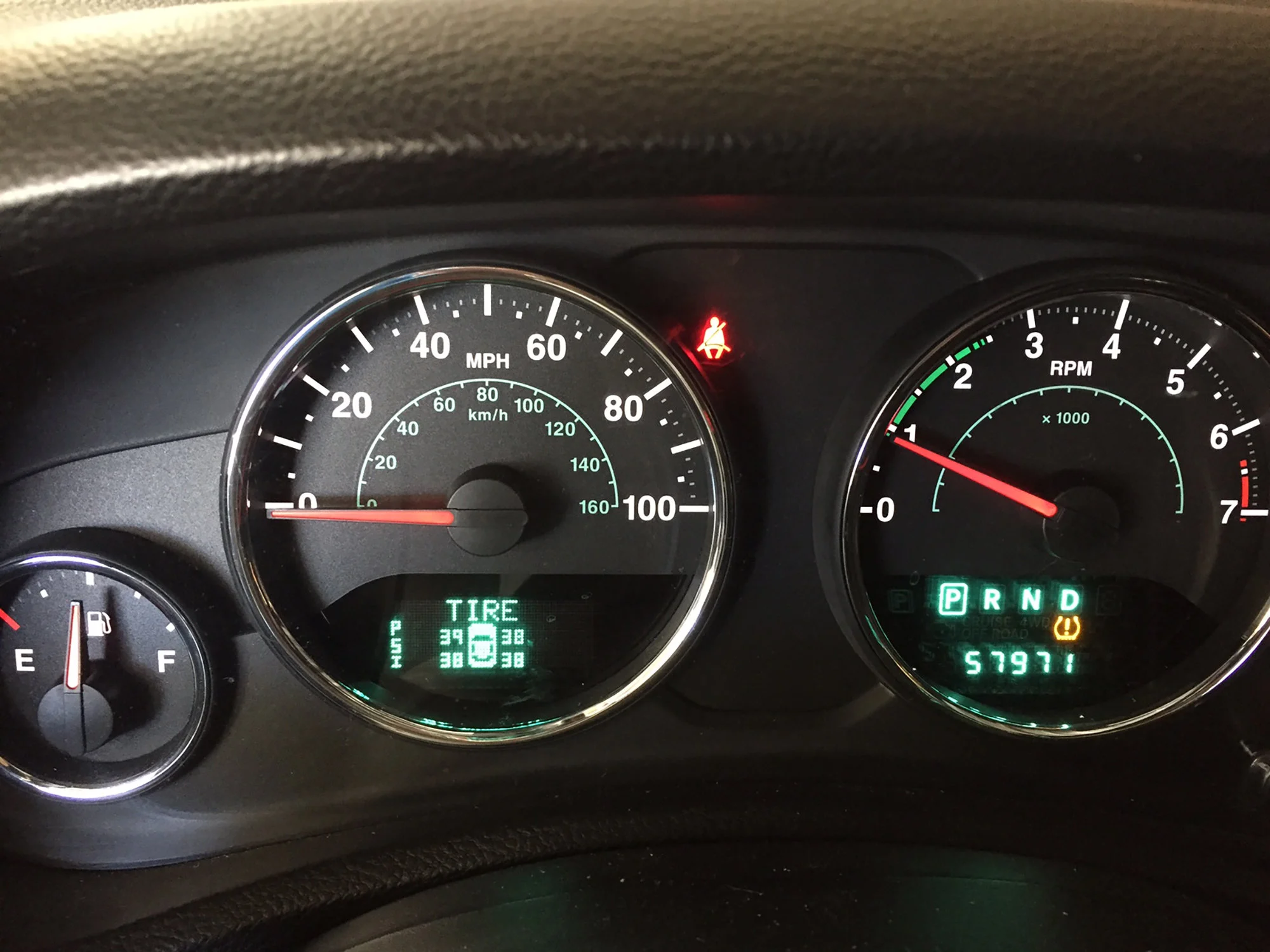 7. Tire Pressure Monitoring System
This system monitors the pressure in each tire and alerts the driver if any tire's pressure falls below the recommended level, helping to maintain optimal performance and safety.
8. Child Safety Features
To protect the youngest occupants, the Compass Latitude is equipped with child safety locks and a LATCH system (Lower Anchors and Tethers for CHildren) to securely attach child safety seats.
9. Crumple Zones
Designed with crumple zones that help absorb impact energy during a collision, helping to protect the occupants by reducing the force transmitted to the interior.
Final Thoughts
The safety features incorporated in the Jeep Compass Latitude reflect a commitment to providing a secure and confident driving experience.
Fuel Economy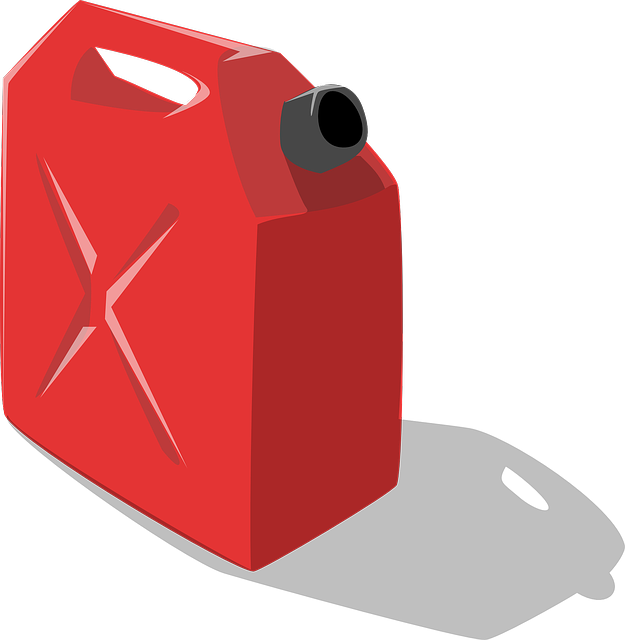 The fuel economy of a vehicle can depend on several factors including its engine configuration, transmission, and whether it's a two-wheel drive (2WD) or a four-wheel drive (4WD). The fuel economy for the Jeep Compass Latitude for recent years has generally been in the range as outlined below.
Jeep Compass Latitude with 2.4L Tigershark Engine
City: The Jeep Compass Latitude might offer fuel efficiency in the range of 22-23 miles per gallon (MPG) for city driving conditions.
Highway: On the highway, it may deliver around 30-32 MPG, thanks to its engine's ability to conserve fuel during steady-speed cruising.
Combined: In a combined cycle of both city and highway driving, you might expect a fuel economy in the vicinity of 25-27 MPG.
Transmission and Drivetrain
Transmission: The 9-speed automatic transmission for 4x4 models and 6-speed automatic transmission for FWD models can also impact fuel efficiency, potentially offering smoother shifts and better fuel economy at higher speeds.
Drivetrain: Typically, the 4WD versions might have a slightly lower fuel economy compared to the 2WD versions due to the additional weight and complexity of the 4WD system.
Eco Mode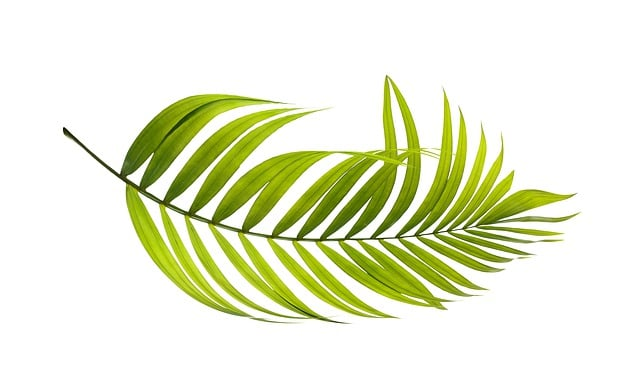 Some models might feature an Eco Mode that adjusts the vehicle's performance characteristics to enhance fuel efficiency. This could involve altering transmission shift points, throttle response, and other parameters to conserve fuel.
Final Note
When looking up fuel economy figures, it's advisable to refer to official resources such as the EPA's fuel economy website or the official Jeep website for the most accurate and up-to-date information. Fuel economy can be influenced by several factors including driving style, load, tire pressure, and even the type of fuel used.
Heated Steering Wheel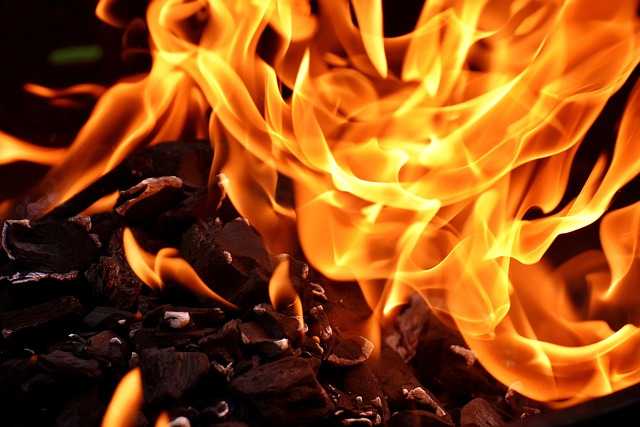 The Jeep Compass Latitude may offer a heated steering wheel as part of a package or in higher-end trims. This feature, often available in the Cold Weather Group or a similar package, is quite popular in regions with colder climates as it provides additional comfort during the winter months.
To use the heated steering wheel, drivers usually just need to press a button located on the steering wheel or within the infotainment system, which then activates the heating elements embedded within the steering wheel.
When buying, you can ask the dealer about customizing your package to include a heated steering wheel if it is an essential feature for you. This way, you can enjoy a warm grip on your steering wheel during the colder seasons, adding to the comfort and luxury of your driving experience.
Color Scheme
Neutral Base: The light tungsten interior accent generally represents a neutral or slightly warm color scheme. It tends to pair well with various exterior colors, giving the cabin a sophisticated and modern appearance.
Contemporary Touch: Light tungsten accents can add a contemporary touch to the vehicle's interior, offering a break from the more common black or dark grey accents often found in vehicle interiors.
Interior Highlights
Dashboard and Center Console: The dashboard and center console area may feature light tungsten accents, possibly surrounding the infotainment system, air vents, and other control panels.
Door Trims: Light tungsten accents can be also be found on the door trims, adding a cohesive and stylish look to the interior.
Upholstery
Seat Stitching: In some instances, the seats might have light tungsten stitching, adding a subtle yet elegant contrast to the upholstery. This can add a layer of sophistication to the overall interior design.
Carpet and Floor Mats: The carpet and floor mats might also feature light tungsten accents, providing a matching theme throughout the vehicle.
Additional Accessories
Steering Wheel: The steering wheel might be adorned with light tungsten stitches or accents, providing a touch of elegance and continuity in design.
Gear Shift: Similarly, the gear shift might feature light tungsten stitching or accents, bringing the whole interior theme together.
Lighting
Ambient Lighting: If the vehicle is equipped with ambient lighting, it might complement the light tungsten accents, enhancing the cabin's ambiance during nighttime driving.
Final Thoughts
Customization and Packages: The availability of the light tungsten interior accents might be contingent on specific packages or customization options.
Official Information: For precise details, prospective buyers should consult the official Jeep website or a local dealership to explore the specific configurations and features available in their region and the model year of interest.
In sum, the light tungsten interior accent aims to offer a fresh, modern, and upscale ambiance to the Jeep Compass Latitude's cabin, making the driving experience more enjoyable and aesthetically pleasing.
Adaptive Cruise Control
The adaptive cruise control feature is a significant advancement over traditional cruise control systems, bringing added safety and convenience to highway driving. the availability of adaptive cruise control in the Jeep Compass Latitude might be contingent upon the model year and the specific package options chosen. Here's how adaptive cruise control generally works and what it might mean for Jeep Compass Latitude owners:Empty Paragraph
Functionality and Features
Maintaining Set Speed and Distance: Adaptive cruise control not only maintains a set speed but also automatically adjusts the speed to maintain a safe distance from the vehicle ahead. This distance can often be adjusted based on the driver's preference.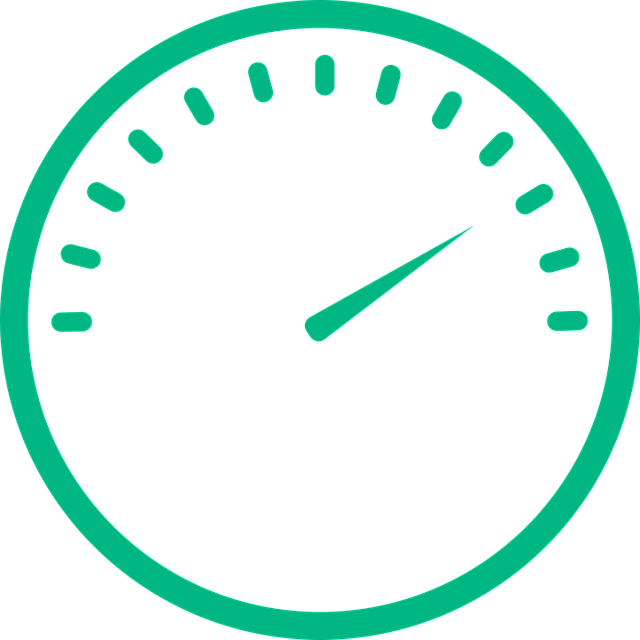 Brake and Accelerate Automatically: The system can automatically slow down or speed up the vehicle in response to changing traffic conditions. This means it can brake the vehicle if the car in front slows down and can accelerate back to the set speed once the road is clear.
Ease of Use on Highways: Adaptive cruise control is particularly useful on highways where traffic conditions can change frequently. It helps in reducing driver fatigue on long journeys.
Collision Prevention: By maintaining a safe distance from the vehicle in front, the adaptive cruise control system can help prevent collisions or at least mitigate the severity of a collision if one occurs.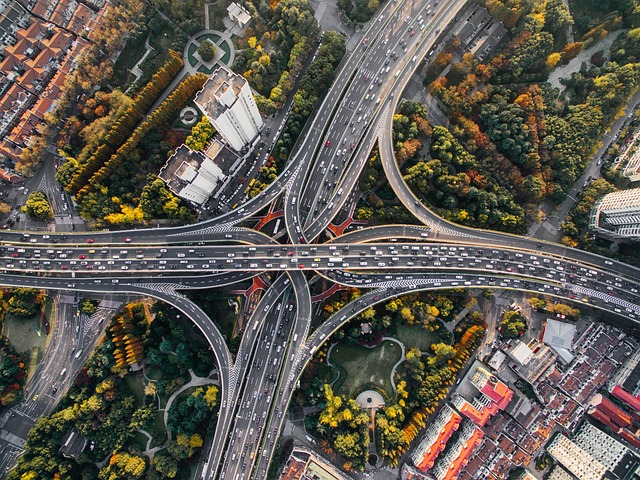 Operation
Activation: Usually, the driver can activate the adaptive cruise control system via buttons on the steering wheel or on a dedicated stalk.
Setting Speed and Distance: Once activated, the driver can set the desired cruising speed and following distance using the vehicle's controls.
Manual Override: The driver can override the system at any time by using the brake or accelerator pedal.
Safety Considerations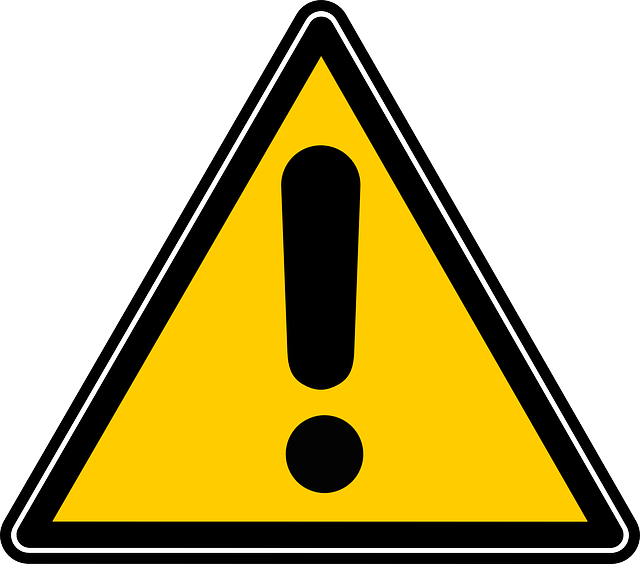 Not a Replacement for Driver Attention: It's important to note that adaptive cruise control is a driver assistance feature and not a replacement for the driver's attention and judgment.
Limitations: The system might have limitations in adverse weather conditions or complex traffic situations, and the driver should always be prepared to take control if necessary.
Availability in Jeep Compass Latitude
Package Options: Depending on the model year and region, the adaptive cruise control feature might be available as a part of an optional package or in higher-end trims of the Jeep Compass Latitude.
Consult the Official Sources: To confirm the availability of adaptive cruise control in a specific Jeep Compass Latitude, you should check the official Jeep website or contact a local dealership for the most accurate and up-to-date information.
Difference between Jeep Compass Latitude Lux and Jeep Compass Latitude
The Jeep Compass Latitude and the Jeep Compass Latitude Lux are two trims in the Jeep Compass lineup, and they generally vary in terms of features, amenities, and possibly performance specs. Here, I will outline the potential differences you might find between these two trims. Keep in mind that exact specifications can vary based on model year and specific configurations.
1. Interior Amenities
Latitude:
Basic Comfort Limited Features: The Latitude trim generally includes basic comfort features such as premium cloth upholstery and manually adjustable front seats.
Latitude Lux:
Enhanced Comfort Features: The Latitude Lux, being a higher-tier trim, is likely to offer more advanced comfort features, such as leather upholstery and power-adjustable front seats with memory functions as well an an interior protection package.
Heated Seats and Steering Wheel: This trim might also include heated front seats and a heated steering wheel as standard features.
2. Technology and Infotainment
Latitude:
Standard Infotainment System: The Latitude trim might come with a standard infotainment system, which includes features like a touchscreen display, smartphone integration, and a basic speaker system.
Latitude Lux:
Upgraded Infotainment System: The Latitude Lux is likely to offer a more advanced infotainment system with a larger touchscreen, premium sound system, and possibly built-in navigation.
Additional Technology Features: This trim might also include additional technology features such as remote keyless entry and advanced connectivity options.
3. Safety Features
Latitude:
Basic Safety Features: The Latitude trim will include a set of basic safety features such as airbags, a rearview camera, and stability control.
Latitude Lux:
Advanced Safety Features: The Latitude Lux might offer more advanced safety features as standard, including adaptive cruise control, blind-spot monitoring, speed forward collision warning, and lane departure warning.
4. Performance and Drivetrain
Latitude:
Standard Engine Option: The Latitude might come with a standard engine option, possibly offering decent performance and fuel efficiency.
Latitude Lux:
Upgraded Engine Option: The Latitude Lux might offer an upgraded engine option, potentially providing more power and better performance.
Enhanced Drivetrain Options: This trim might also offer enhanced drivetrain options for improved off-road capabilities.
5. Exterior Features
Latitude:
Basic Exterior Features: The Latitude trim will likely include basic exterior features such as alloy wheels and LED headlights.
Latitude Lux features:
Enhanced Exterior Features: The Latitude Lux might include most sport features and enhanced exterior features such as larger alloy wheels, a panoramic sunroof, and premium LED lighting.