Buying a used vehicle is both an exciting venture and a smart financial move. However, the process can seem daunting. That's why we at Kunes Auto Group are here with a starter's guide to help you navigate the used car market confidently and efficiently. Let's drive right in!
Step 1: Know What Kind of Vehicle You Want
Perhaps you want a family vehicle with high safety ratings? Or maybe you're looking for luxury? Whichever avenue you take, you should have an idea of what you want before shopping. Once you identify the features you're looking for, then you can focus on which vehicle best fits your lifestyle. The list of examples below are great starting points for your search:
Size and cargo space
Reliability
Safety
Looks
Value (price/quality)
Utility/Versatility
New/Used
Step 2: Decide What Kind of Vehicle Will Fit Your Lifestyle
What kind of vehicle works best in your daily life? Consider your occupation. If you have a career in business or sales, a luxury or performance vehicle will suit you best. Maybe your career is in the trades; if so, you'll be looking for a truck with some power that can withstand wear and tear.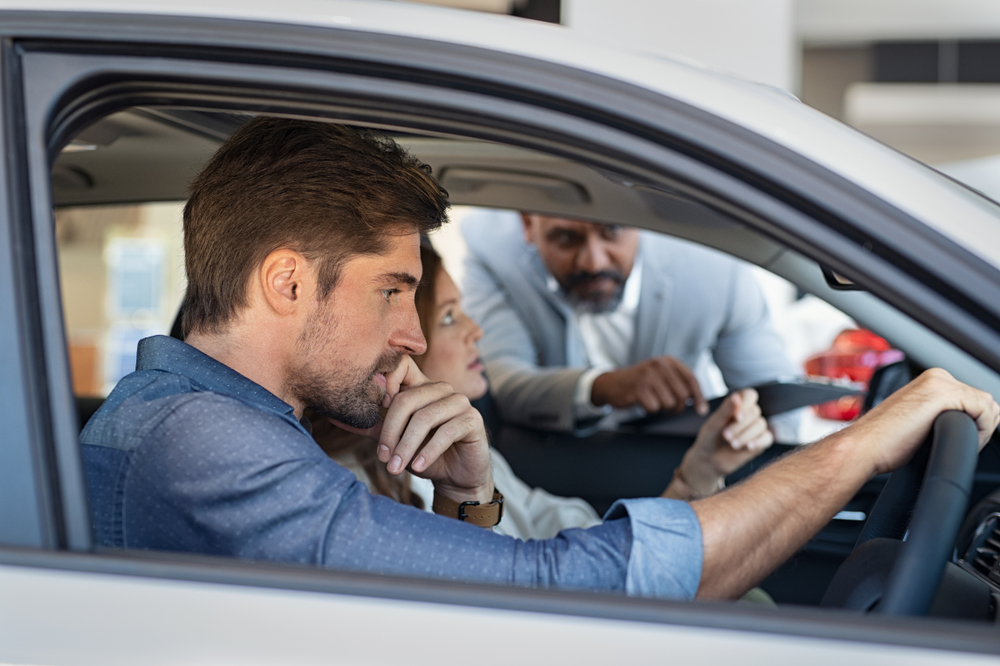 Finding Your Ideal Ride
Know Your Needs: Think about how you'll mostly use the vehicle. City commutes? Long travels? Or perhaps off-roading adventures?
Safety & Environment: Prioritize features that ensure safety and consider the car, truck, or SUV's environmental impact.
Another circumstance to consider is what your hobbies are outside of work. While the weekend warrior is looking for a fuel efficient vehicle, the outdoor adventure seekers will search for trucks that can tow their UTVs and boats. It's important to think about how you'll be using your vehicle in every way so that you can get the most use out of your investment.
Step 3: Setting Your Budget
What can you afford? What is your budget? According to Kelly Blue Book, "Wise buyers shop for a used vehicle based on what they can afford. Keep an open mind, and you could be pleasantly surprised by the list of vehicles within your price range." Beyond the sticker price, remember additional costs like registration, gas, insurance, and upkeep.
Start by calculating how much you can afford. What is your monthly budget? Be honest with yourself about expenses so that you are well prepared for the long-term. You should know that just because it fits in your monthly budget, doesn't mean you can afford it. You have to take into account other things like insurance and gas costs associated with the specific vehicle you are looking at.
Straight-Up Savings: Paying in full is always a win! For instance, if you take a loan of $10,000 at 5% for five years, you'll be shelling out an extra $1,322.74. That's money you could use elsewhere! The more money you have to put down on a vehicle, the more you will save in the long run.
The Income Rule: Ideally, the total value of the car, truck, or SUV shouldn't be more than half your annual income. This ensures you aren't tying up too much money in a depreciating asset.
After you calculate what you can afford, then you can start shopping and reviewing loans that will fit your budget!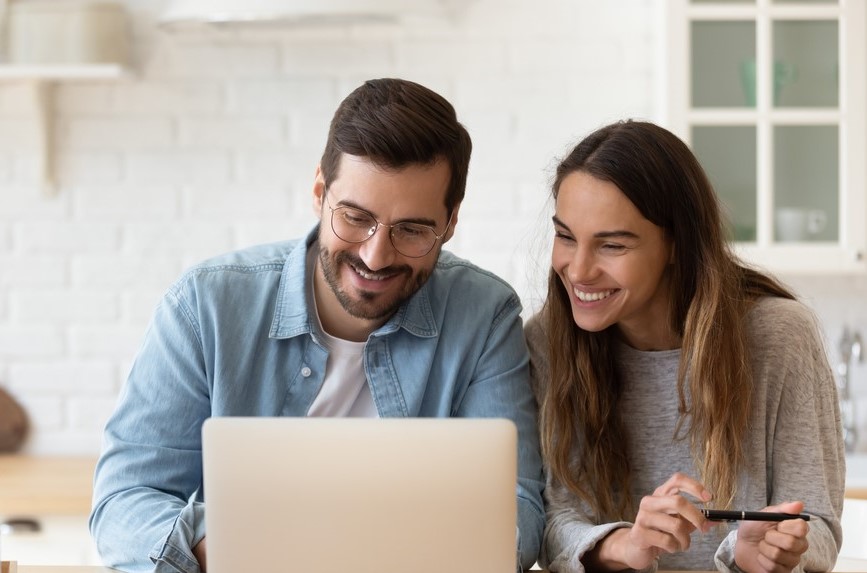 Step 4: Valuing Your Choice
Research Is Key: Dive deep into vehicle models, their features, reliability records, safety test results, and average mileage.
Online Research: Join online forums (Reddit, Facebook groups, etc.) related to the model you're interested in. These communities are goldmines of real-world experiences and issues.
Use Reliable Tools: Kelley Blue Book (KBB) and Vehicle History Report (VHR) are valuable tools to ensure you're getting what you pay for.
Know Before You Go: Before heading to any dealership, ask for the out-the-door pricing in writing. Confirm the vehicle's availability on the lot.
Always research the dealer's reputation—read reviews and check with the Better Business Bureau (BBB).
Step 5: Take A Closer Look
Always check the car inside and out. Peek under the hood, look over the outside, and make sure the inside feels right. Next, when you take it for a spin, see how it drives. Listen for any strange noises and check if there are any odd smells.
Internal and External Checks: A thorough inspection is crucial. Look under the hood, examine the exterior, and don't skip on the interior details.
Test Drive Essentials: Feel the handling of the vehicle, listen for unusual sounds, and keep your nose alert for any off smells.
Browse our selection of used vehicles below. Our sales representatives are ready to answer any questions you have about the car, truck, or SUV, you're interested in. Call to schedule your test drive today!
Step 6: Navigating Dealership Dynamics
Start by reading the Buyer's Guide. It helps you learn about common car problems and what warranties cover. And hey, before you buy extras like Gap insurance or VIN etching, think about if you really need them.
Be Informed: The Buyer's Guide is invaluable. From understanding common vehicle issues to knowing your warranty rights, this guide has it all.
Add-ons Alert: While add-ons like Gap insurance or VIN etching might sound beneficial, assess their real value based on your needs.
Step 7: Money Talk
Whether you're paying all at once or bit by bit, it's important to understand all the costs, like the full car price and any finance charges. Why buy used? Well, used cars, trucks, and SUVs lose value slower. They're usually just as good as new ones but cost less. Plus, you might save on insurance, registration fees, and face fewer recalls or glitches.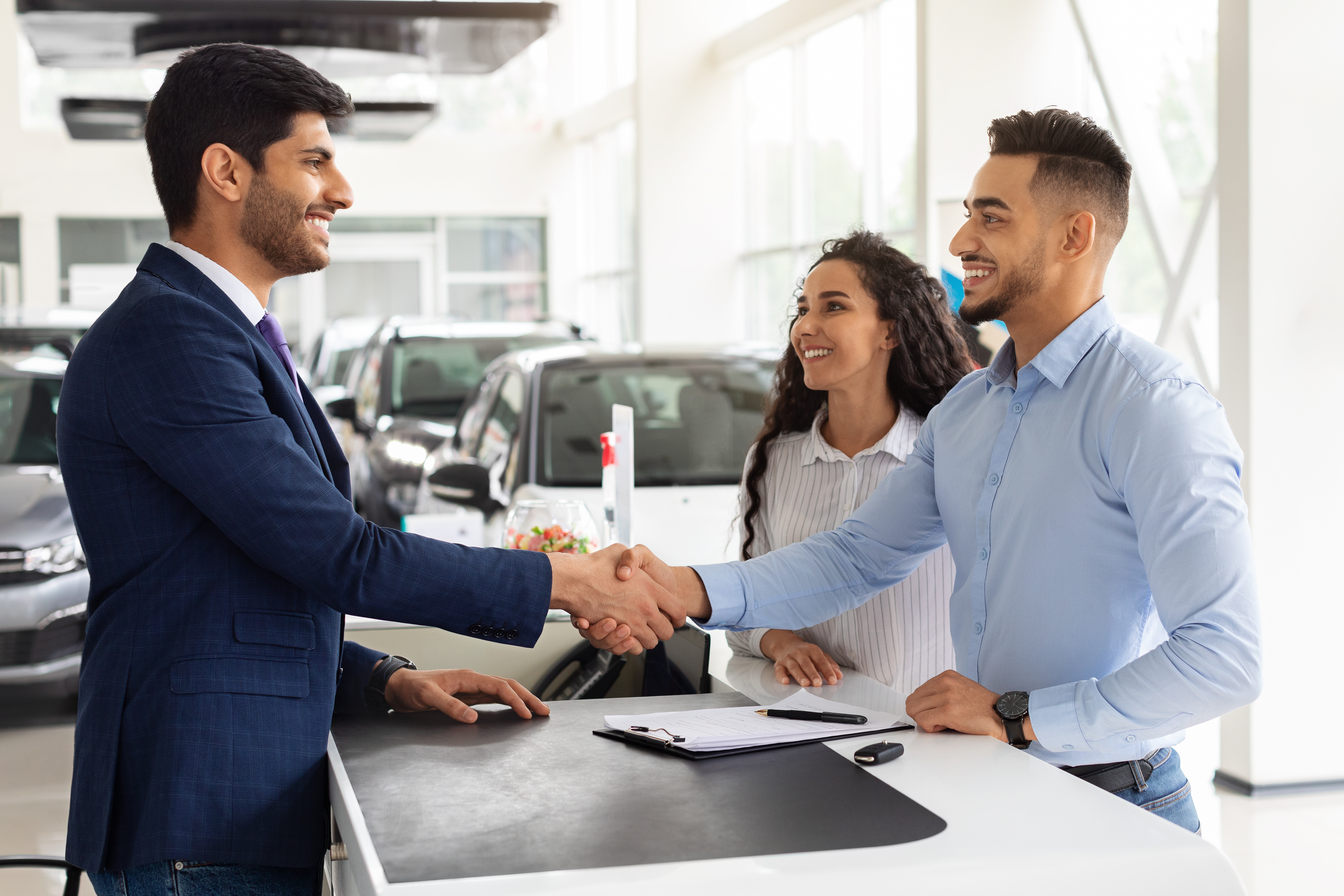 Understanding Payments
Used cars, trucks, and SUVs depreciate slower
Often as reliable as new models but much more affordable
Insurance savings
Potentially lower registration fees
Fewer manufacturer recalls or new model glitches
Step 8: Warranty Wisdom
Let's talk about warranties and service contracts! Warranties come in different types: full, limited, or even those that aren't clearly stated. It's key to know what they cover. Now, service contracts might seem like long-term warranties, but they're not the same. Think about their good and bad sides before deciding.
Know the Differences: Warranties can be full, limited, or even implied. Make sure you grasp what's covered and what isn't.
Service Contracts: They might look like extended warranties, but function differently. Weigh their pros and cons before diving in.
Full Warranty: This is the all-inclusive deal. If something goes wrong within its specific time, usually 12 months or 12,000 miles, you'll be covered. Some issues can be tricky; if it can't be sorted out, you might even get a replacement car.
Limited Warranty: Now, this one covers major parts like your engine and transmission, but might exclude other areas. Always check the list of what's covered; we want you in the know.
Did you know that Kunes Auto Group offers a Limited Warranty on qualified vehicles? You can learn more about our No Fear warranty below.
Implied Warranty: This isn't in the papers, but it's backed by law. It's like an unspoken promise that your car will do car stuff – drive, brake, turn. The catch? This warranty's duration is a bit mysterious, since it's not on paper and depends on where you live. Some places might even let dealers say this warranty doesn't apply, so double-check your buying agreement.
When buying a used vehicle, it's always a good idea to thoroughly read any written warranty and understand the terms. If a dealer provides an oral promise, getting it in writing can save potential future misunderstandings.
With this guide and the dedicated team at Kunes Auto Group backing you up, your journey into the world of used vehicles is sure to be smooth. Happy car shopping, and even happier driving!
**NOTICE YEMV (Your Experience May Vary): Each buyer's experience is unique and determined by many factors (credit score, income, etc.) Prices will inevitably vary across year/make/models. This article is intended for basic informational purposes only and is based on comparing like make/models from different years.**